From Only
£1,829.00
RRP
£2,299.00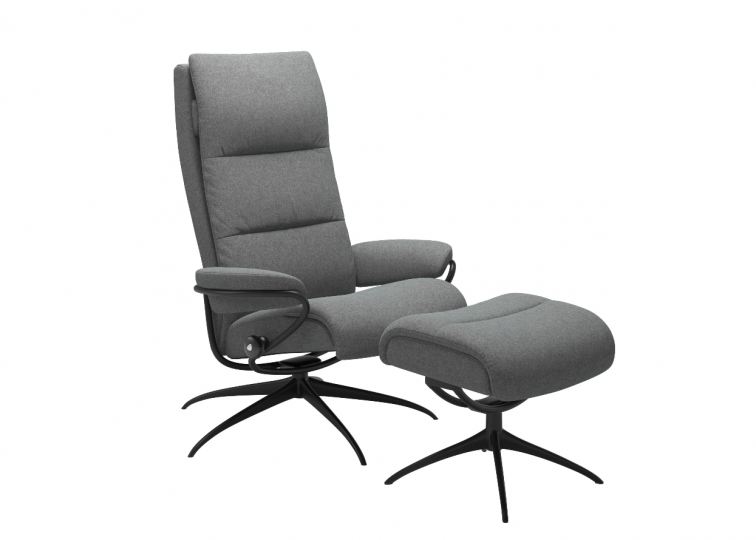 Shop Safely at taskers of Accrington
Product Information
Downloads

Stressless Recliners
Stressless Tokyo Star Chair with Footstool
The Stressless Tokyo Chair is a fusion of comfort and contemporary style that is perfectly suited for anyone who loves to relax after a long day.
This multi-functional recliner chair comes with a matching footstool, that is designed to work in unison for maximum support.
BalanceAdapt automatically adjusts to your movements, giving a subtle rocking motion to ease and soothe you.
Stressless® glide system this makes the chair fully responsive to your body, keeping you upright when needed or keeping you reclined when required.
Stressless® Plus™ - a supportive system within the headrest and back that keeps your eye line level no matter how far back you recline.
Shown In:Calido Light Grey Fabric with Black Base
Dimensions
Height (cm): 110.0

Width (cm): 80.0

Depth (cm): 81.0

Technical Specification

Footstool: h:46cm d:46cm w:54cm

Seat Height: 47-51cm
Choose from a wide range of leather and fabric covers
Select your base colour
Need to know
Shop Safely at taskers of Accrington
More reasons
To shop at taskers of Accrington