For Recycle Week 2018 we are taking a look at some our favourite reclaimed furniture ranges! Here is a handy little guide that will help you get to know the basics of Reclaimed Wood: what it is, where it comes from and why it has the 'wow' factor.
What is Reclaimed Wood?
When furniture is made using wood salvaged from buildings, flooring, boats or barrels and fashioned into something new. These pieces are handmade in a sustainable way and can slightly vary in colour, shape or dimensions.
Why choose reclaimed items?
They're older and have probably faced tough conditions, meaning they have become much stronger than newly made wooden furniture.
Due to the denser grain from being conditioned for the outdoors or supporting buildings, they are much more resistant to cracks, chipping or splintering. No two pieces are ever the same because of this reprocessing technique so you can truly say you have something that's one of a kind.
How do they help the environment?
Every year the UK amasses 5 million tonnes of waste wood. Reclaimed furniture makers reduce the need to cut down trees and therefore relieve environmental strain that can be caused from the manufacturing of live wood products.
Shopping reclaimed furniture lightens landfill loads and reduces the need for burning these natural materials.
Who specialises in Reclaimed Wood furniture?
Here at Taskers we pride ourselves on the volume of reclaimed furniture pieces that we offer, we have a wide collection of this ever-growing style within our showroom but we have an even bigger choice on our website.
Here are four of our standout reclaimed ranges that will each invoke a very different style:
Atlantis Retro
Crafted from wood salvaged from fishing boats that once sailed through Indonesia, Atlantis Retro is formed using planks that have been kiln dried for weeks and minimally treated. This process enhances the natural beauty of the wood and allows you to appreciate the cracks and markings.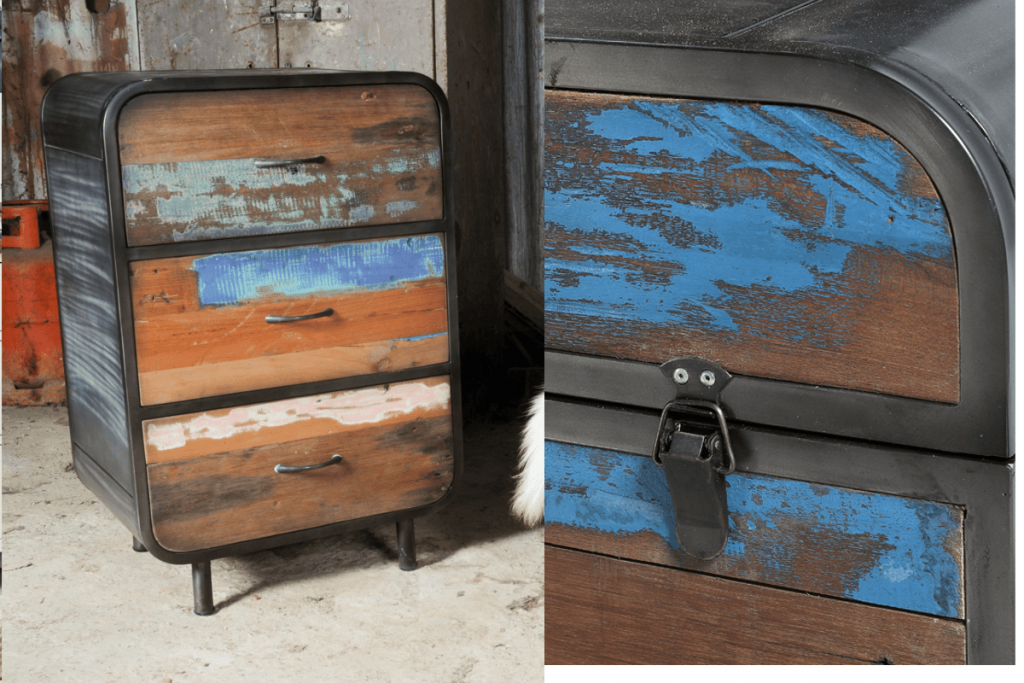 Blacksnape
This range has mass amounts of rustic appeal thanks to sleeper wood retrieved from railway tracks. The Blacksnape collection is completely free from lacquer or stains, making it entirely natural, as can be seen from the irregular surfaces on these distinct living and dining pieces.
Cotswold
Inspired by the beauty of the French countryside, the Cotswold bedroom range is made using reclaimed timbers. While the outside has a more refined appearance and a two-tone finish, inside the drawers and wardrobes lies a more relaxed and natural aesthetic.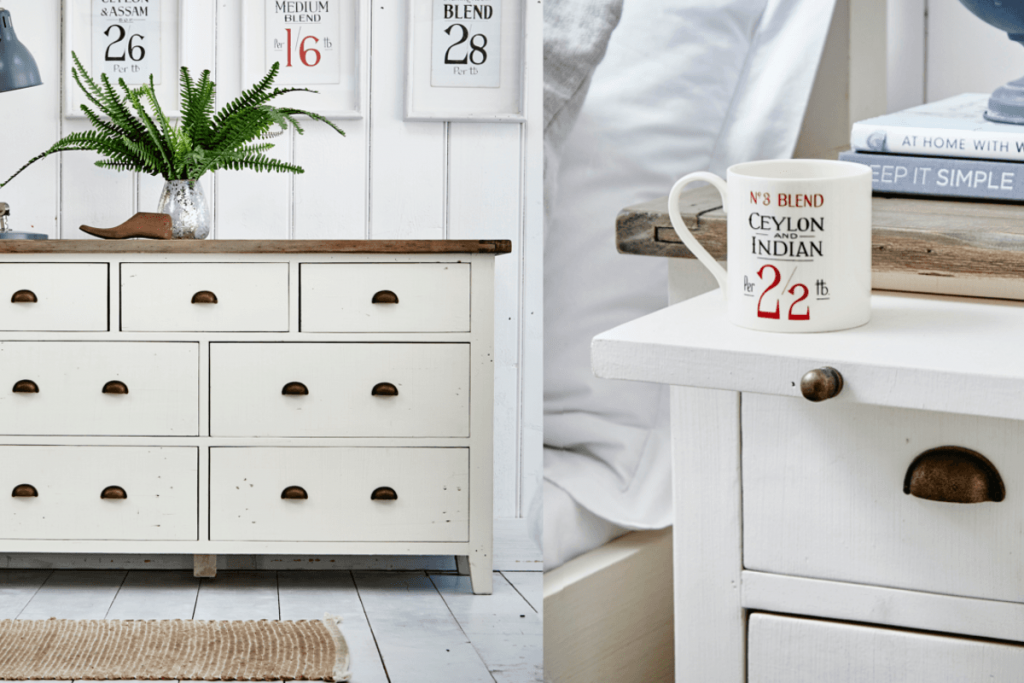 Mary Rose by Little Tree
Instantly vintage and reminiscent of an adventurous bohemian retreat, the Mary Rose collection is a mismatched masterpiece. These quirky living pieces are made from recycled boat timber that can be over 100 years old; providing you with an added touch of history in your home.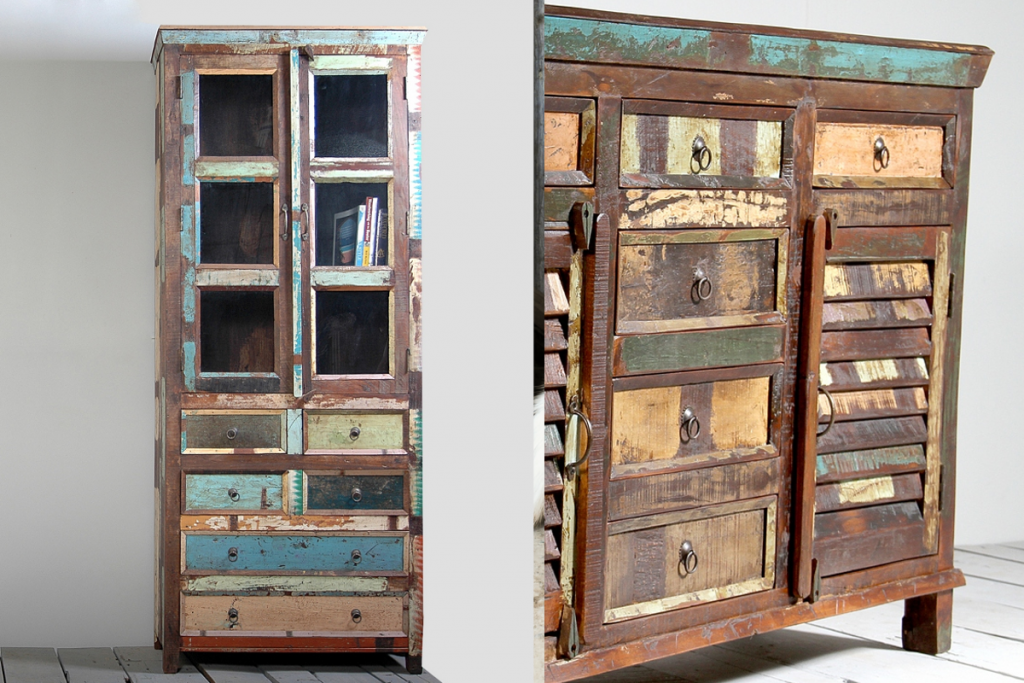 ---
It's all in the details and they are certainly the ultimate way to introduce a shabby chic setting. So don't delay, adopt a reclaimed furniture piece today and help re-home these loveable items.
Be the first to hear about new products, sales, competitions and more by following our social media pages: