From Only
£249.00
RRP
£394.00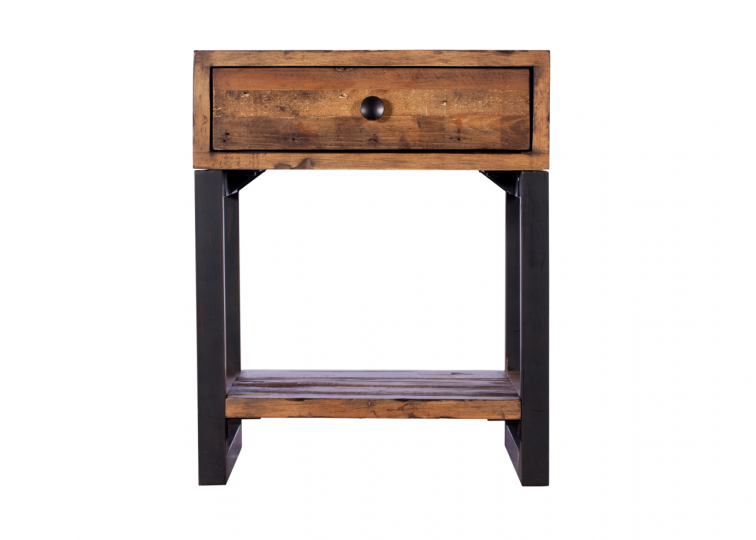 Shop Safely at taskers of Accrington
Product Information
Ruston Living & Dining Lamp Table
The Ruston Lamp Table is a modern yet homely looking piece made out of reclaimed wood and black stained metal.
The Lamp Table features a small drawer and a slatted shelf which is ideal for a stack of books or a pot plant.
We love the Ruston Lamp Table because it has a through-drawer opening, so the table looks the same from the front and the back and you can access the drawer from both sides.
Dimensions
Height (cm): 62.0

Width (cm): 50.0

Depth (cm): 50.0

Technical Specification

Made from reclaimed materials

Black stained metal legs and handles
Each piece is unique
Need to know
Shop Safely at taskers of Accrington
More reasons
To shop at taskers of Accrington