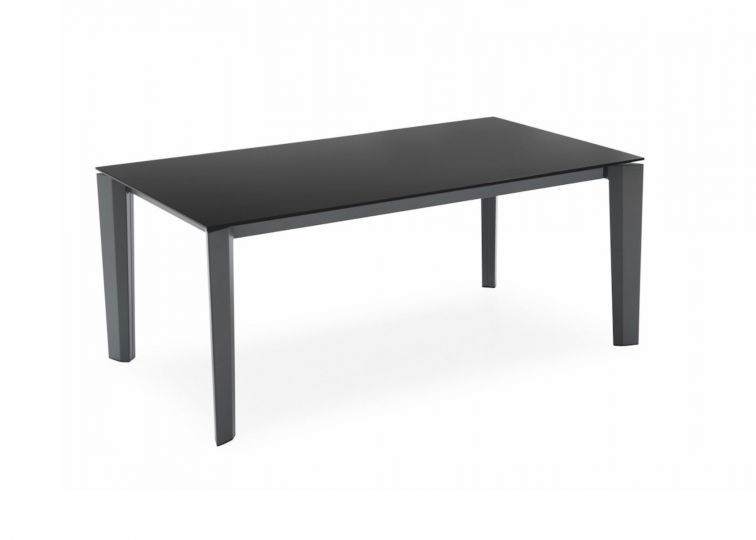 Shop Safely at taskers of Accrington
Product Information
Downloads

Calligaris Dining Tables
Calligaris Delta Extending Dining Table
A sleek treat for your dining room, the Calligaris Delta Extending Dining Table is a true Italian masterpiece, crafted from only the finest materials and is customisable in several different options to suit your interior and feel right at home.
The smooth table-top can come in stylish ceramic, rich wood or gorgeous tempered glass, all of them expertly crafted.
Ceramic – Truly luxurious, selecting a ceramic top is the best option for longevity. The ceramic layer is incredibly resistant to heat damage and cuts, as only a diamond blade can penetrate the sturdy surface.
Wooden – Completely smooth but with the natural beauty of the wood grain on full display, choosing a wooden table top invites a homely, warm atmosphere into the dining room.
Glass – Effortlessly modern, a glass table top is perfect for opening up your space. There are options for transparent, coloured or even screen-printed depending on your preference.
Seat up to 10 dinner guests thanks to the easy-to-use extending feature, which is semi-automatic for your convenience. All it needs is a pull, a twist and a push and you're good to go.
Dimensions
Height (cm): 75.0

Width (cm): 160.0

Depth (cm): 90.0

Promotion Text: SPECIAL OFFER - 15% OFF

Technical Specification

Ceramic, wood or glass finish

Choose your frame and leg finish.
Need to know
Shop Safely at taskers of Accrington
More reasons
To shop at taskers of Accrington