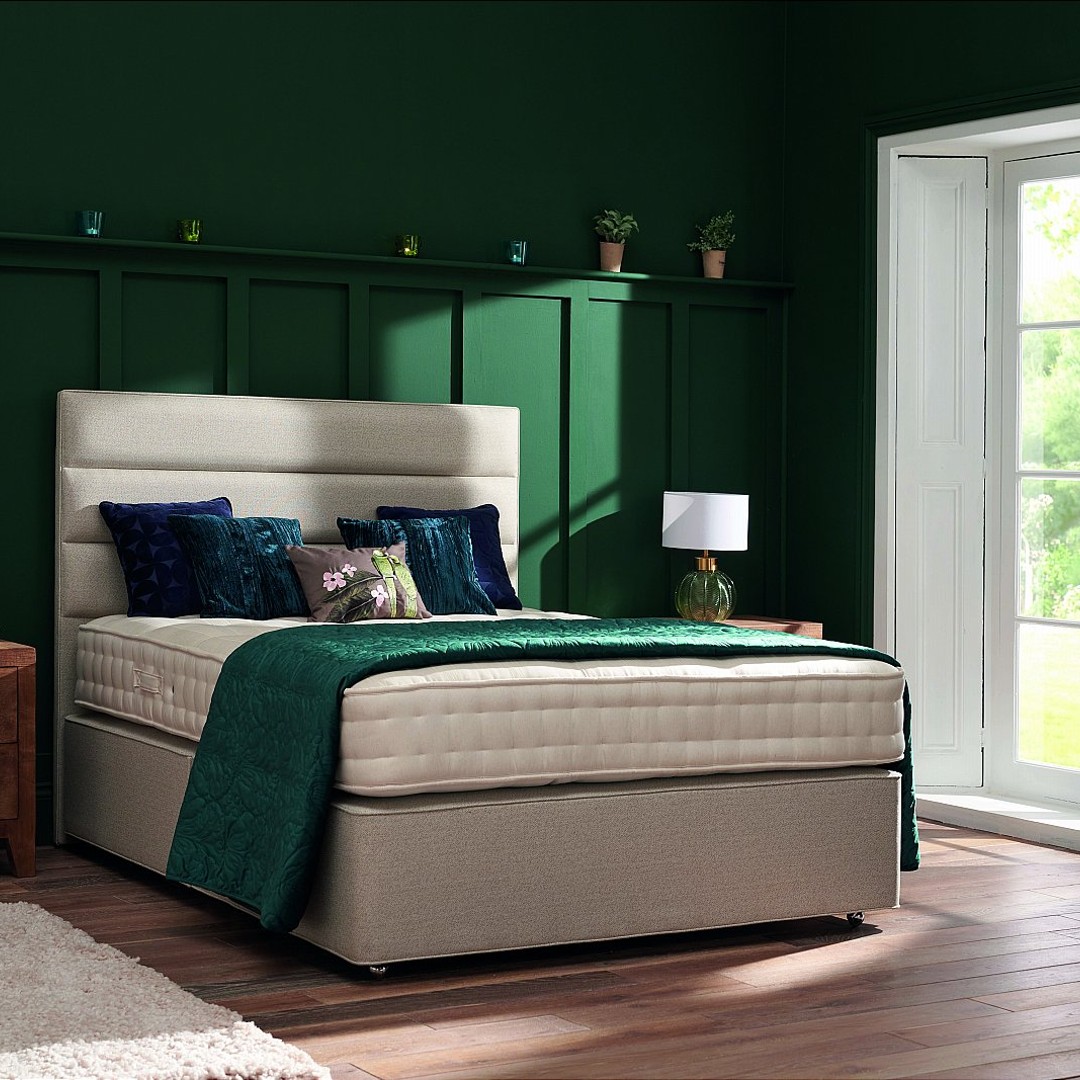 Hypnos has long boasted an illustrious standing in the bedroom furniture industry. Throughout its history, the company has worked hard to perfect the art of hand-made luxury pocket sprung beds. Since its inception back in Edwardian times, this internationally renowned company has displayed an unrivalled commitment to excellent service and quality craftsmanship, and we're happy to be providers of an extensive range of Hypnos products here at Taskers of Accrington.
But what is it about Hypnos in particular that's made it such an endearing name? We're here to break down a few of the reasons.
Royal seal of approval
It's no exaggeration to say that Hypnos has had its fair share of famous plaudits over the years. Having supplied beautiful bespoke beds to some of the world's most prestigious hotels, VIPs and celebrities, the company has more than earned its reputation of being named the providers of as the most comfortable beds in the world. So much so, in fact, that Hypnos is proud to be the only bed maker to actively supply all of the Royal residences here in the UK, and the company was honoured with a Royal Warrant in the category of 'Bedding and Upholstery Manufacturers' by Queen Elizabeth II. Hypnos also gained the prestigious Queen's Award for Enterprise for International Trade in 2017 and for Sustainable Development in 2020.
Home grown heroes
Part of Hypnos' appeal is down to the fact that it's a British, family-run mattress and bed manufacturer, and one that specialises in the production of authentic pieces of Great British Furniture. The company prides itself on sourcing the vast majority of its materials from wholly British sources, and is a celebration of the very best of British quality. This commitment to home grown resources has been recognised by the numerous awards that the company has received, including the National Bed Federation's "Bed Manufacturer of the Year" three times, in 2011/12, 2014/15 and 2017/18.
Hand crafted perfection
Hypnos prides itself on its commitment to traditional and time-honoured skills that have been passed down from generation to generation. The company is recognised internationally as the expert in the making of handcrafted deep pocket spring mattresses. By combining traditional skills with constant innovation, and using the finest natural, sustainable and low carbon materials available in the UK, Hypnos truly have set the bar when it comes to bedroom furniture throughout its extensive history. If you're interested in purchasing a Hypnos product for your own palace, we're more than happy to help.
We stock a wide variety of Hypnos mattresses, Hypnos Divan beds, as well as Hypnos headboards, that are sure to help you create the perfect sleep sanctuary in your home. We offer perhaps the most exciting home furnishing shopping experience in the north west. Our newly refurbished showroom includes themed displays and room sets showcasing lounge and dining furniture, an expanded bedroom furniture studio and brand new lighting and home accessories departments.
If you have any questions regarding any of our fantastic Hypnos products, feel free to get in touch by calling us on: 01254236262, or emailing us at sales@taskers.com. Our in-house team are always happy to help!
---
Stay up to date with the latest trends, sales, competitions and more by following our social media pages: