Whether you believe in this ancient pseudoscience or not, there are certainly some psychological benefits to introducing elements of feng shui in the home. It's just a matter of small and simple interior solutions that will relieve stress and turn your house into the relaxing haven it should be.
One of the main takeaways from feng shui, is promoting ever flowing space throughout every room of the house. Eliminating clutter or unnecessary items should be the number one priority to keeping away added stress and anxiety.
Bedroom
A good night's sleep is vital for stress relief, that's a no brainer. The environment where you rest your head should be as relaxed as can be. Position your bed far from the door if you can. When you enter the room, or even glance through the doorway, the illusion of space and being able to see your cosy bed instantly brings feelings of relief. (Pictured below: Annecy Bedroom)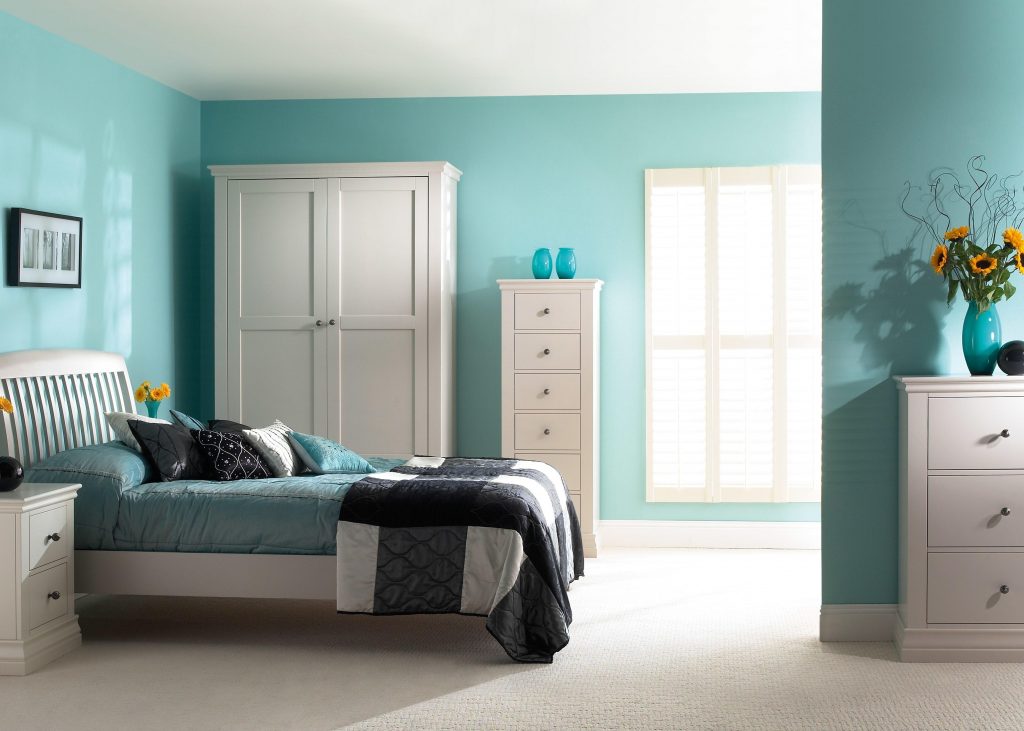 Annecy Bedroom Range
Living Room
Avoid blocking the walking path. Causing interruptions for you and guests as they walk through the room can cause unnecessary disruption, allow space to flow freely around your furniture. (Pictured below: Keaton Sofa)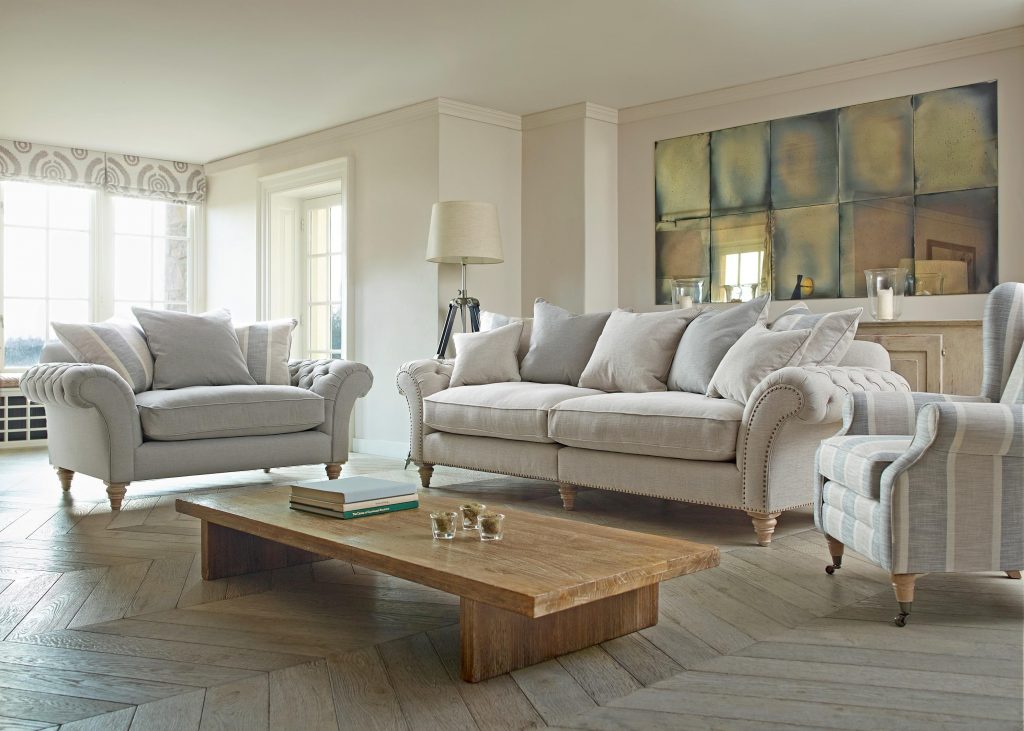 Westbridge Keaton Sofa and Chair
Home Office
Perhaps the most stressful place of the house, which is why your office needs to be immaculately tidy and organised. You don't want to attempt to sort out bills or have a productive working day if you have to begin sifting through a piles of files. Invest in compact yet helpful storage units for those easy-to-grab items. (Pictured below: Thornbury Office)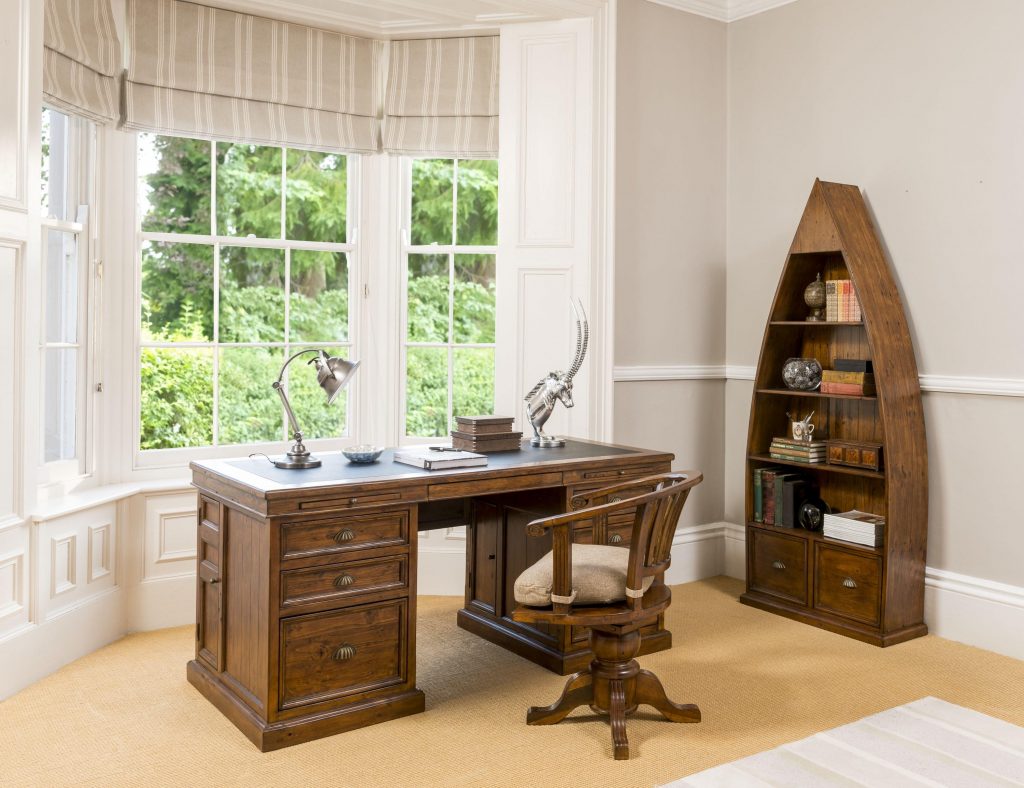 Thornbury Office Range
Dining Room
Consider choosing a round or oval shaped dining table, avoid harsh corners you can accidentally bump in to (nobody wants that, ouch!), it will also promote a smoother aesthetic that's more pleasing to the eye. (Pictured below: Calligaris Tivoli Extending Dining Table)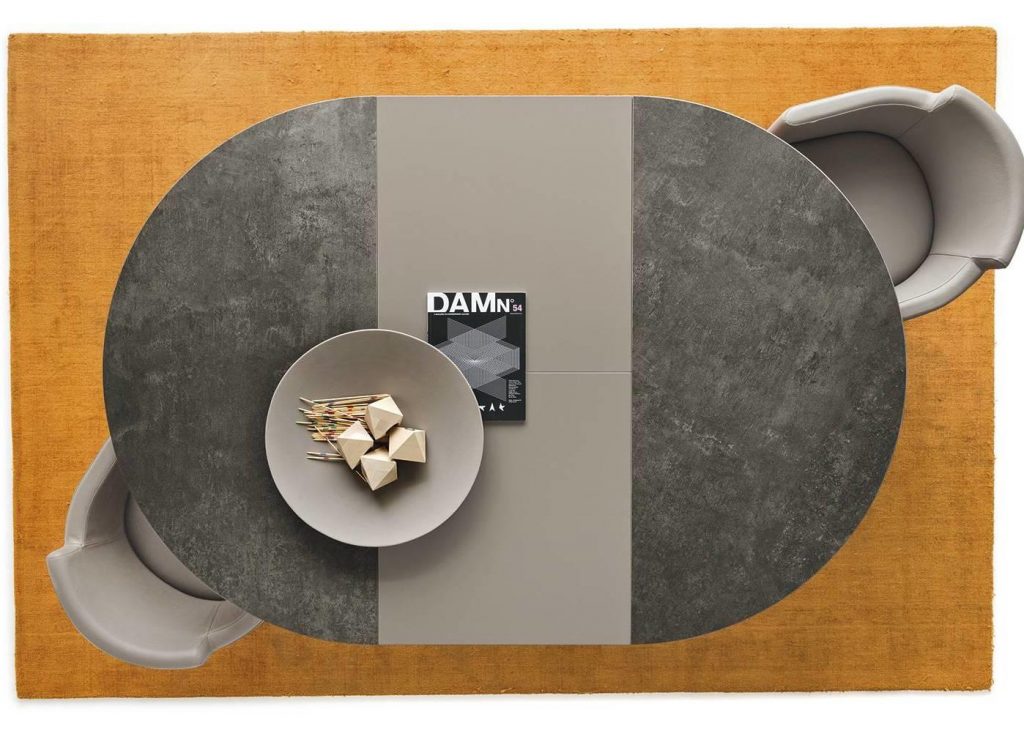 Calligaris Extending Dining Table
Colours are known for affecting our mood and this is entirely a focal point for the feng shui guide. It deduces the five elements (water, wood, fire, metal and wood) into colour palettes that each promote a different sense of attitude into the home:
Element: Metal (Grey, White)
Fresh, calm and neutral. This colour scheme is highly sought after since it has universal appeal and can be complimented by almost any accent colour. Invoking this palette is said to bring clear thinking and unwavering focus. Metal can also be literal as an interior inspiration - metallic frames and occasional furniture are a great choice for a modern looking home. (Pictured below: NEW Quirky B Ashley Hicks Daisy Carpet, contact us to enquire)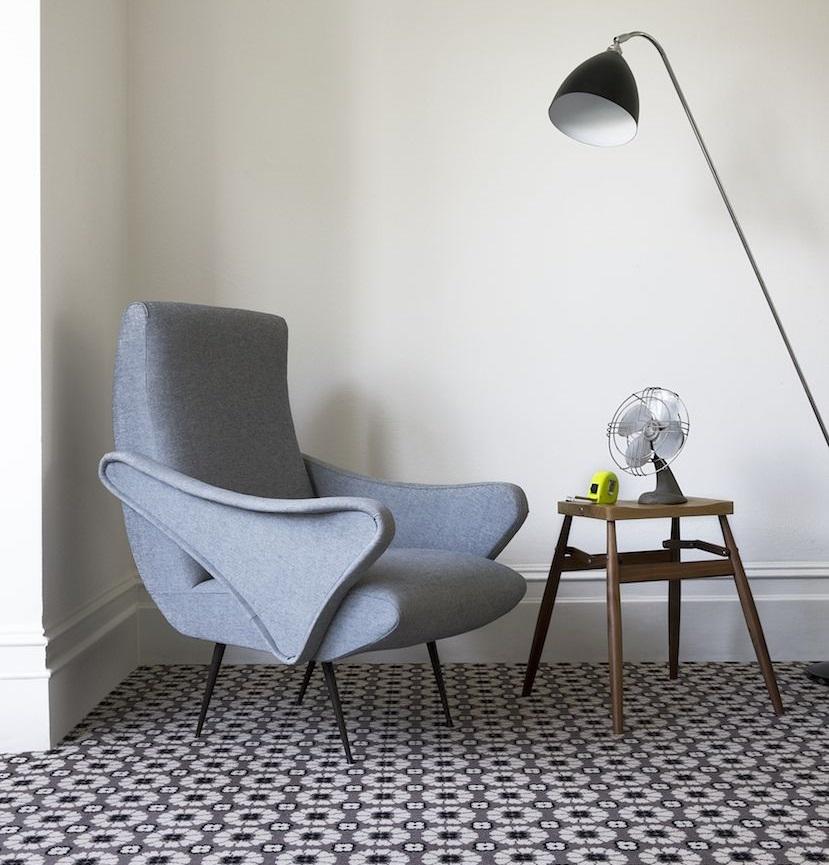 Quirky B Daisy Carpet
Element: Wood (Green, Brown, Terracotta, Gold)
Grounded, warm and inviting. Using this element can help calm the mind with the feeling of safety and security. Use these colour tones as a guide or even decorate with wooden furniture, potted plants and gold accessories to bring a bohemian feel to any room in the house. (Pictured below: Mastercraft Woodstock Maverick Rug)
Element: Water (Blue, Turquoise, Black)
This colour is all about promoting a gentle flow and rhythm throughout the room. The great thing about using blue hues is that the spectrum is so wide, go for pale if you'd something subtle or something bright to make an impact. You can even match this with a photo or wall art that showcases a seaside, watery scene. (Pictured below: Joplin Range)
Element: Fire (Red, Orange, Pink, Purple)
This element evokes a sense of passion, joy and success. Not an easy colour palette to commit to for a full room, but consider pops of these colours to truly make an impact. Accessorise the space with candles or a fireplace. (Pictured below Alexander and James Sofas: Alexander & James O'Hara Chair)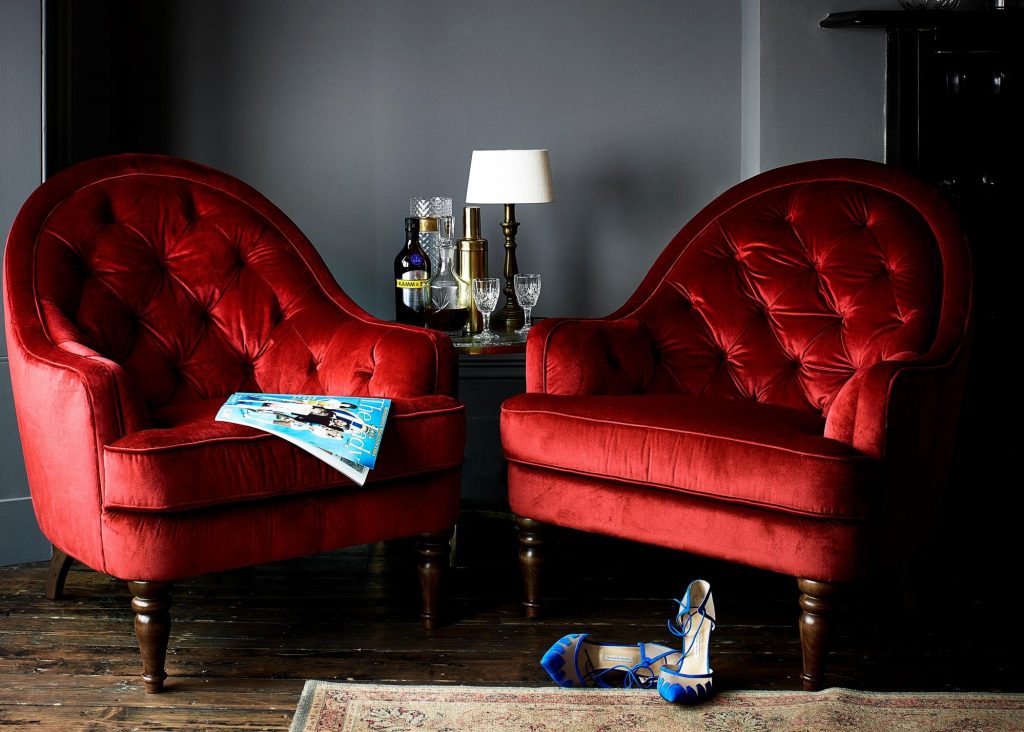 Element: Earth (Beige, Taupe, Yellow, Light Brown)
The most grounded element for a decor, these colours will promote peace and mindfulness, to help you feel totally relaxed and stable. Decorate with thick carpets, pottery accessories and even books to complete the look. (Pictured below: Gatsby Dining Range)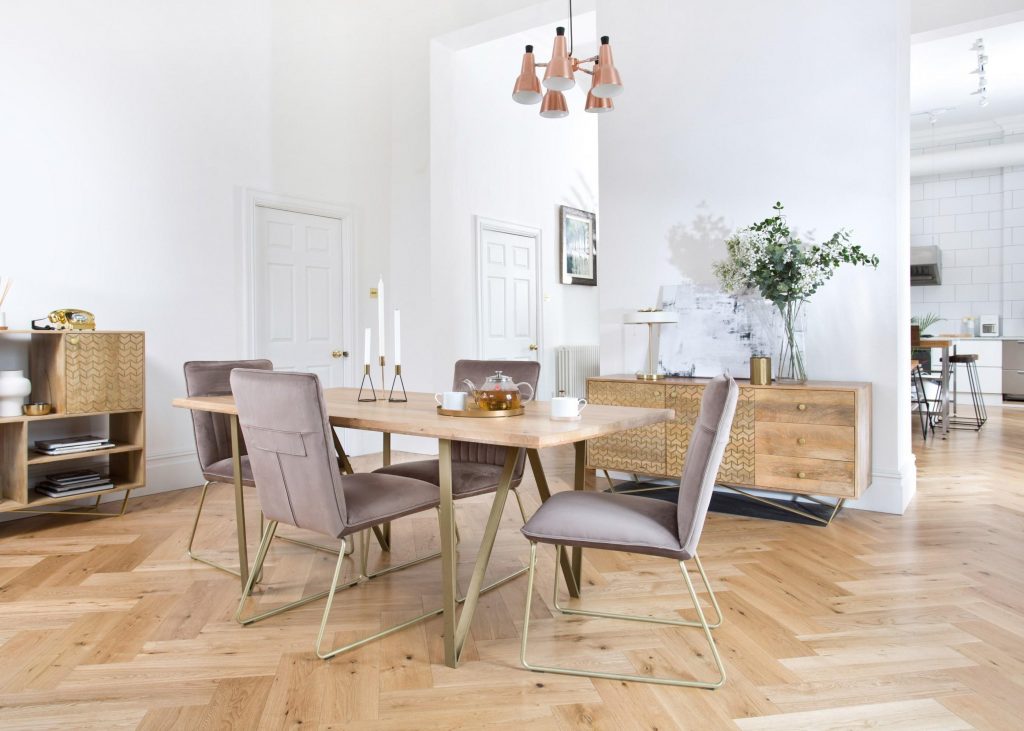 No matter what life stresses may be, being proud of your home and having an interior that can influence your attitude is a great starting point. Let the ancient teachings on feng shui combine with your imagination to create a perfect space for you and the family.
Don't forget, you can always speak to the Samaritans to talk about advice, help and any other issues that may be causing you stress or anxiety.
Be the first to hear about new products, sales, competitions and more by following our social media pages: