Velvet sofas are one of the hottest trends right now and they aren't about to go anywhere. But when it comes to using this luxurious fabric, bright is best! It's one way to make an impact and feels simply irresistible to the touch.
Throughout history, velvet has been viewed as a noble and affluent material made from the finest silk that only people in high society could dream of owning. However, it has since become much more accessible and can be made with a variety of different synthetic and natural materials woven together, without sacrificing the supreme quality.
This heavy duty fabric has a unique sheen that looks even better when the natural light hits it.  While many upholsterers offer this grand fabric, we have selected our top sofa designs that especially suit this bold trend :
Alexander & James Ingrid
Infusing a room with vintage glamour couldn't be easier thanks to the Alexander & James Ingrid collection. We love the choice of a radiant velvets with the Chesterfield design that A&J offer, especially in Plush Turmeric  (pictured below, taken by a very happy customer).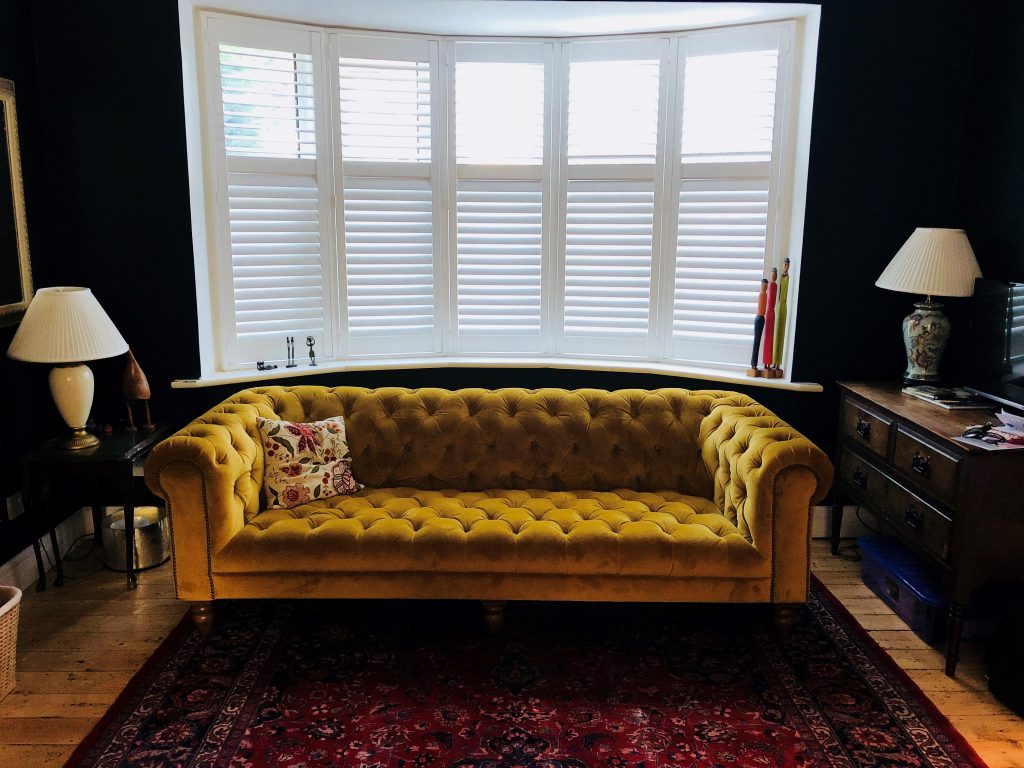 Duresta Connaught
A grand design indeed, the Duresta Connaught is an impeccably crafted sofa. It features regal button-back detailing and large scrolled arms to complete the traditional look.
Valbonne Sofa
The rich colours of the velvet fabrics within the Valbonne collection contrast with metal statement legs to give it a supremely modern effect that's great as a single sofa but makes even more of an impact as a corner group.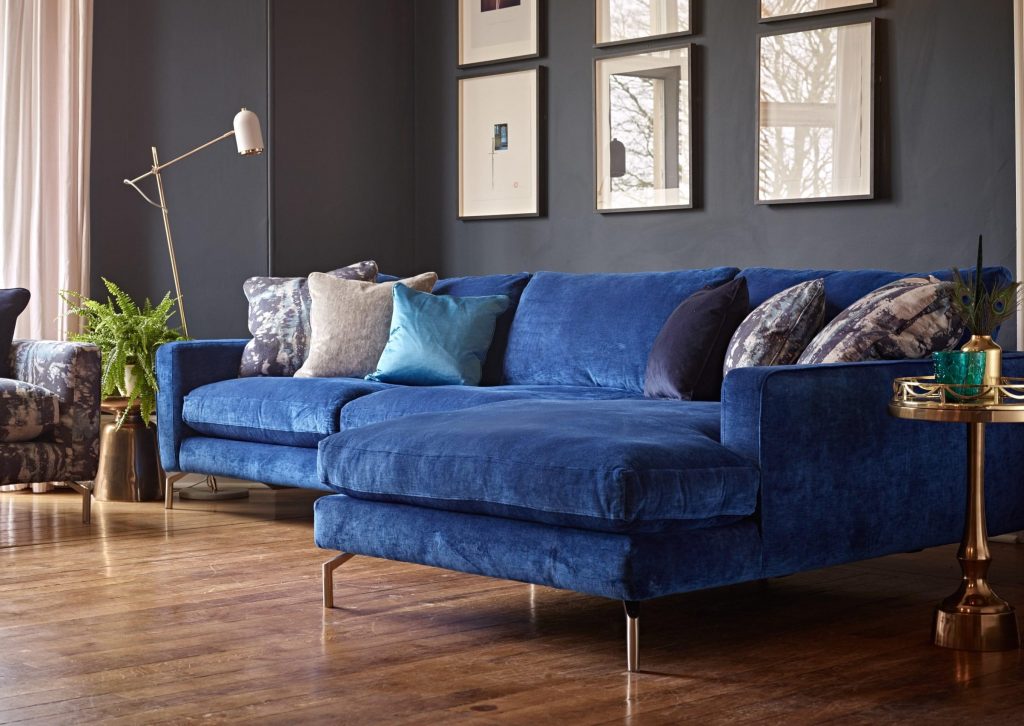 Duresta Gabrielle
Truly timeless, the Duresta Gabrielle Sofa is the best of both worlds. The traditional high back and effortlessly modern silhouette are a winning combination, guaranteed to suit any living room.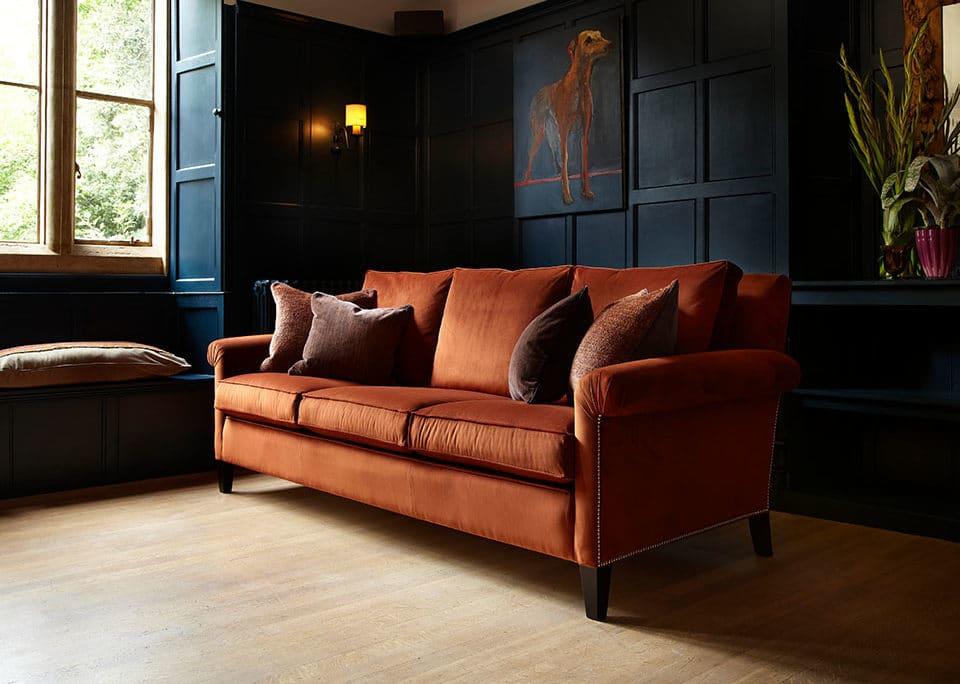 John Sankey Mitford Lounger Sofa
Velvet doesn't have to be plain. Add a patterned paradise to your home with the impressive range of luxurious velvets that the John Sankey ranges have to offer.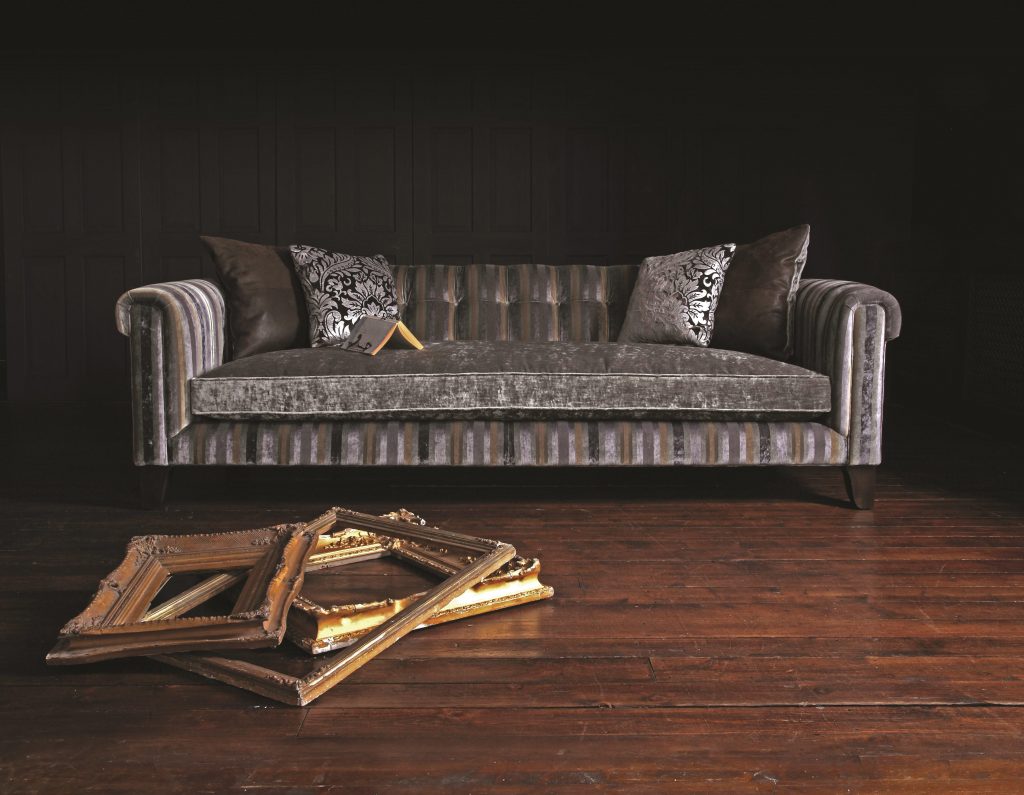 Limoges Snuggler
An added little bonus, a snuggler chair brings a cosy atmosphere to a living room and by having it in a crisp, velvet fabric, it exudes style fit for a Queen. Just look at how the sheen accentuates the shape of the chair. (photographed in our showroom)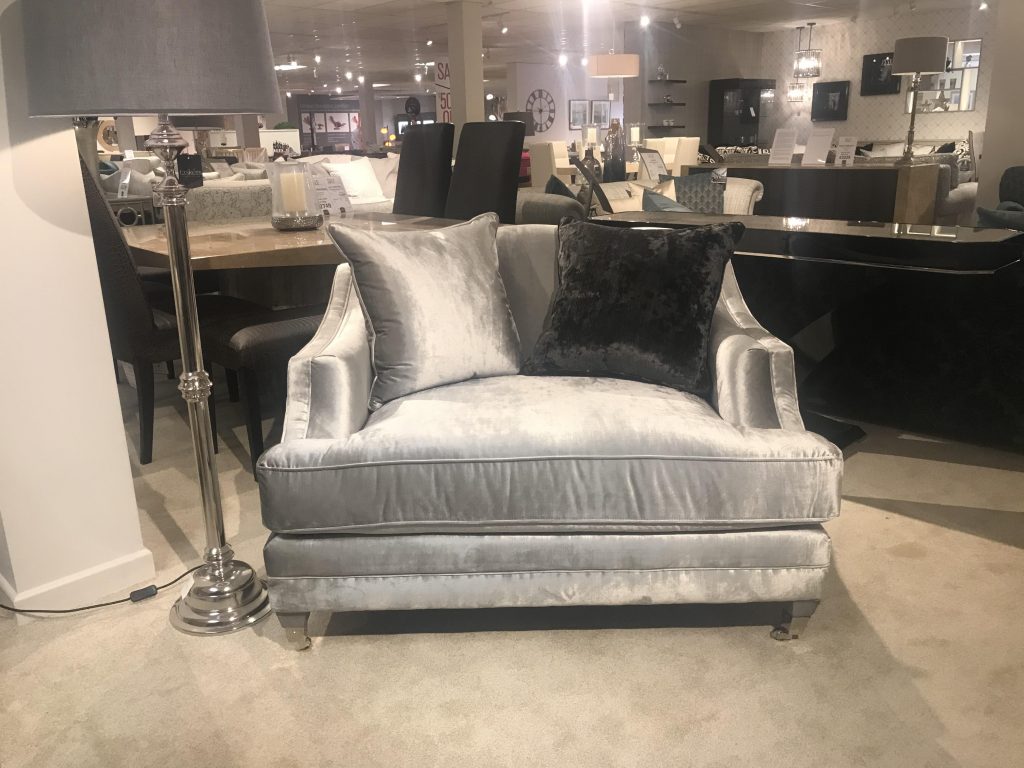 While not as easy to maintain as leather or traditional fabric sofa, you cannot deny that velvet doesn't look divine in any colour choice. Here are some handy little cleaning tips to get the most out of your sofa: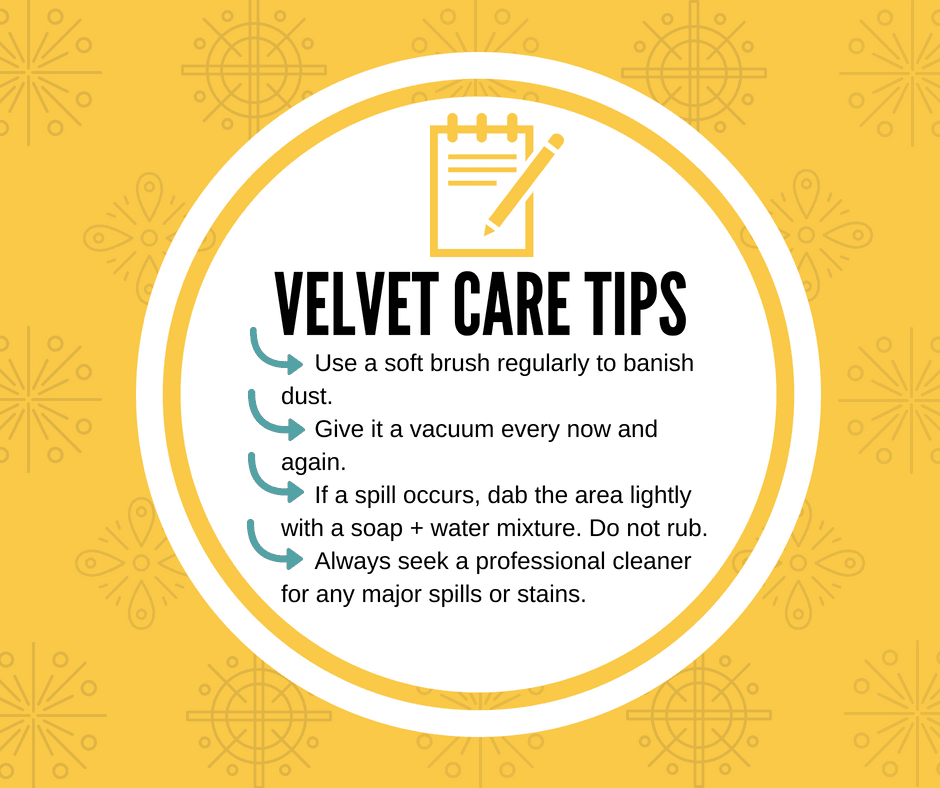 There's no doubt that this is a timeless choice when it comes to selecting a sofa and it's a craze that's here to stay, but just how bold are you willing to go?
Don't forget to connect with us on our social media pages for more information on sales, trends, new products and much more!
Facebook, Twitter, Instagram and Pinterest.