Let's celebrate the beginning of National Bed Month, which sadly isn't 31 days of never leaving your cosy, warm bed. However, it is a time for us to provide you with informed choices when it comes to buying a mattress and helping you get the best out of your purchase.
Cleaning the house is something we do regularly. We dust, we wipe, we vacuum, from top to bottom and take pride when we're done. But can the same be said for your mattress? It's not just about what we see on the surface and since we spend 1/3 of our lives asleep, it should be taken care of in the right way.
View our handy little infographic with our top tips on how you can keep your mattress hygienic and in great condition :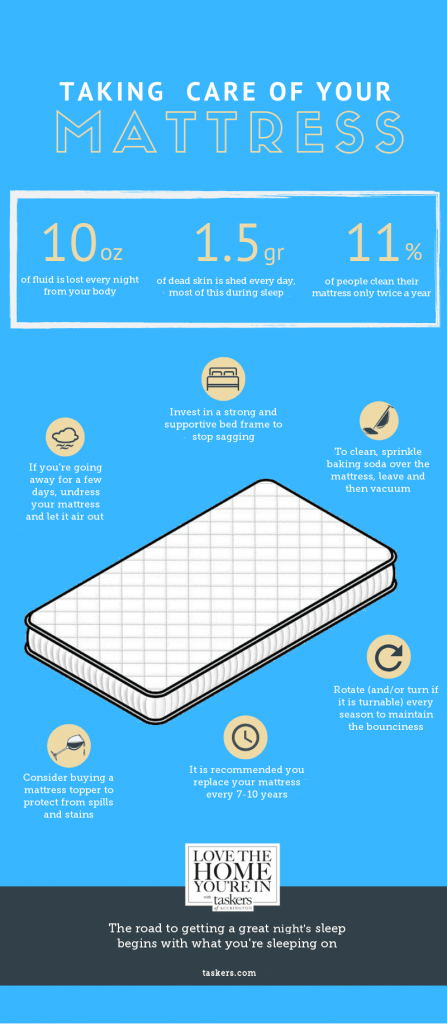 *Note:  This is a guide only, consult with the mattress manufacturer before using baking soda or other cleaning products to see if it is a suitable cleaner.
---
View our extensive collection of divan beds and mattresses
Stay up to date with the latest trends, sales, giveaways and more by following our social media: