For 50 years, Lancashire based company Tetrad have infused homes with British character and style thanks to their inventive furniture. Their eclectic sofa and chair designs, impressive variety of leather and fabric colours and meticulous attention to detail have secured them as one of the best manufacturers of fine furniture in the UK.
Tetrad is "creative innovation, mixed with British heritage, brought together by quality hand-crafted upholstery." says Arkadiusz Nalepa, a representative for the brand.
What feeling do you want to give a customer when they have a Tetrad sofa in their home?
We want to challenge today's throwaway culture by creating pieces that last a lifetime in their home and can be passed onto the next generation.
British designs have such a wide appeal and are more popular than any other right now. Why do you think people are so attracted to British sofa designs?
[British style sofas] offer classic designs that will improve with age, especially in our full grain leather collections. For Tetrad specifically, our portfolio of designs will stand the test of time as we now know from our 1960's and 1970's models, which are in huge demand.
What would you say has been the biggest change to the industry (or even Tetrad as a company) in recent years?
The biggest challenge to Tetrad has been the way the consumer purchases their products. Historically it was all done in store, but now it varies between the types of retail outlet.
Art and Craft
Tetrad spares no effort in providing their customers with only the finest leathers, fabrics and wooden frames. Thick water buffalo hides are used for their impressive leathers and they make sure the natural beauty of this material is maintained in the dyeing process. This means no two sofas will ever look identically the same.
A Tetrad sofa starts its journey with an engineered hardwood frame, cut to shape and assembled by hand. The impressively comfortable foam, fibre and feather fillings along with the springs inserts are secured within the confines of the frame. It is then taken to their highly trained upholsterers, who work tirelessly to ensure your sofa is expertly fitted in your chosen fabric.
Tetrad Heritage: Tastefully Traditional
This time-honoured collection boasts generous proportions and an eclectic sense of style. From Chesterfields to Tuxedo sofas, Tetrad Heritage pieces are simply the past brought to the future and perfectly suit any modern or traditional decor.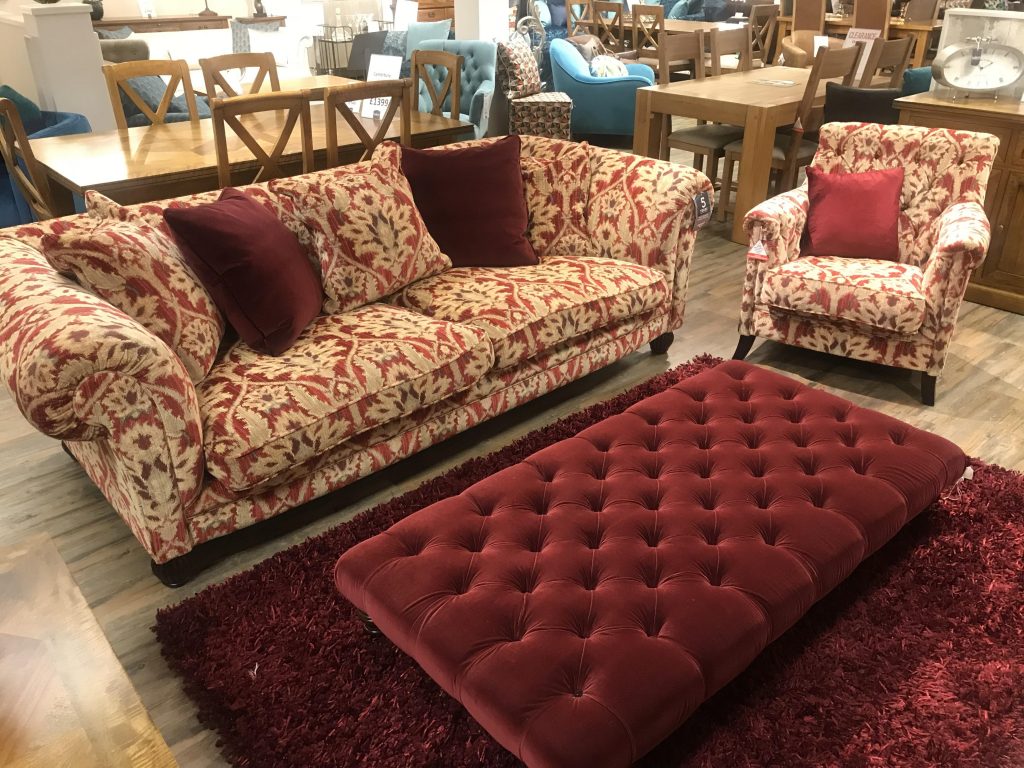 Tetrad Harris Tweed: Woven to Perfection
Tetrad's collaboration with world renowned fabric Harris Tweed, which launched in 2013, has brought continued success.  Their distinct, traditional shapes and the warm and cosy Harris Tweed are a match made in heaven. Shop our Tetrad Harris Tweed collection.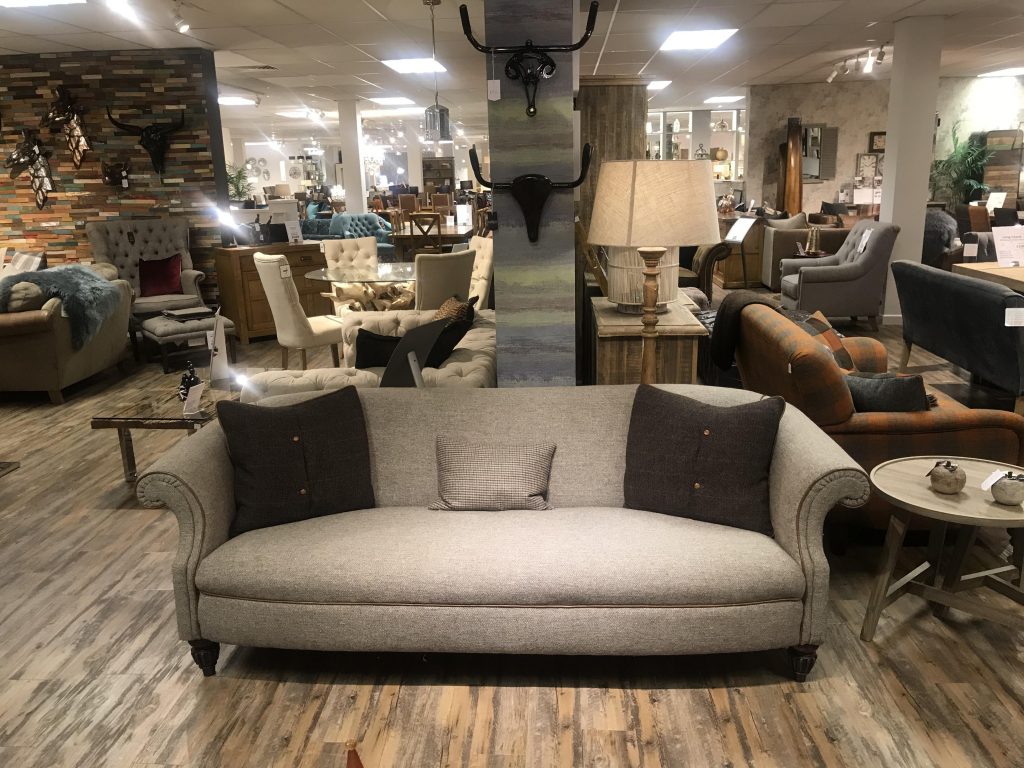 Tetrad FF: A Vibrant Delight
When the FF collection was released last year, it became an instant hit not only for Tetrad, but for Taskers as well.
"Our aim was to capture the younger ABC consumer with more vibrant colours, a different attention to detail and maintain our quality", they told us, and emphasised how different these pieces were to anything else they've done before.
With fun and imaginative shapes, beautifully presented in an array of colourful fabric choices, an FF sofa has quickly become an iconic statement piece for any bright and bold home.
Tetrad x Taskers
Here at Taskers, we are proud to display a large gallery of Tetrad sofas and chairs. Braemar to Elgar, Truffle to Tate, our 42,000 sq ft showroom is the ideal destination for admiring the quality of these pieces (and their comfort) before you buy. Our expertly trained staff are always on hand to help you make an informed decision.
Alternatively, our website features even more Tetrad products!
---
Stay connected with our latest
Keep up to date with us on  our social media pages: Facebook, Instagram, Pinterest and Twitter.