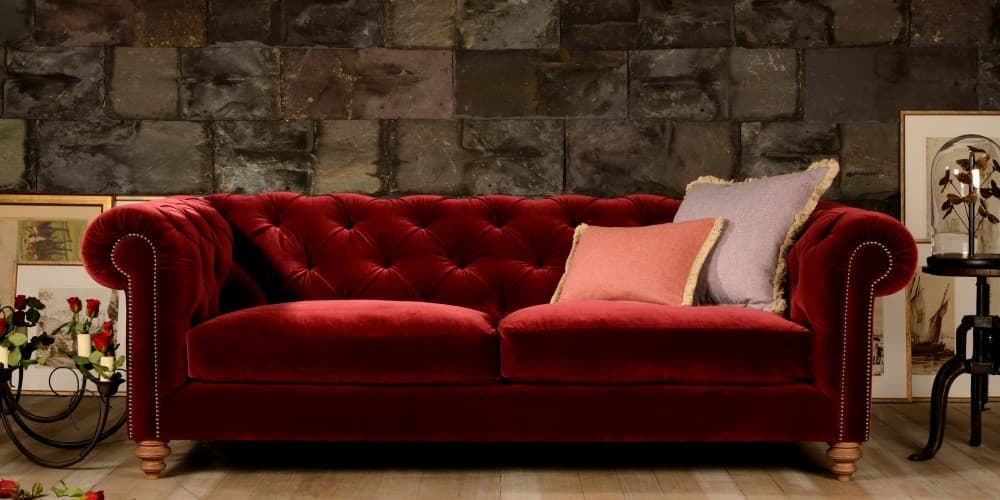 Chesterfield sofas are some of the most durable and comfortable sofas available. Their unique design makes them a worthy addition to any living room space, and their prestigious history marks as some of the most luxurious furnishings to have ever graced the sofa market. What's more, we have a wide variety of them to choose from here at Taskers of Accrington.
From classic leather, to softer fabric designs, whatever kind of Chesterfield sofa you're looking for, you can be sure we've got one just right for you. But if you're not too familiar with these types of sofas yet you might be asking: why choose a Chesterfield sofa?
A brief history of Chesterfield sofas
Some of the earliest examples of Chesterfield sofas appeared in wealthy families during the 18th century, and they were a key piece of furniture amongst the aristocracy of the Victorian era. As word spread regarding the unrivalled luxury of the Chesterfield sofa, demand for these sofas grew. Throughout the 19th century, the popularity of these sofas expanded to the point where they were being recognised on a global scale. As a result, wealthy and middle-class citizens of countries like the USA, Canada and Australia, were all jumping at the chance to purchase Chesterfield sofas. By the time the 1920s came around, the Chesterfield sofa had established itself as a global interior style icon, and has remained one ever since.

A unique design with a touch of British class
The Chesterfield sofa epitomises everything great about distinctly British class and style. The classic rolled arms, deep buttoned back tufting and a low seat base are quintessential Chesterfield features, along with the equally heightened arms and high back. The design gives the Chesterfield sofa an unrivalled element of comfort and support, which makes it really easy to see why it's become so popular in the years since its inception. Years of tweaks and improvements to the innovative design have only served to add to the already fantastic look and feel of the Chesterfield sofa, and their durable and long-lasting qualities ensure that they maintain their iconic, great shape for much longer than other sofas. More modern takes on the sofa include slightly more curved backs, and are upholstered in a variety of materials like leather and fabric, but they still give off that undeniably Chesterfield aura.
Chesterfield sofas offer a unique combination of deep-seated comfort and truly timeless style. Instantly recognisable by their deep button backs and beautiful scroll arms, the iconic design of Chesterfield sofas suit both modern and traditional interiors alike, making them a fantastic choice for any home.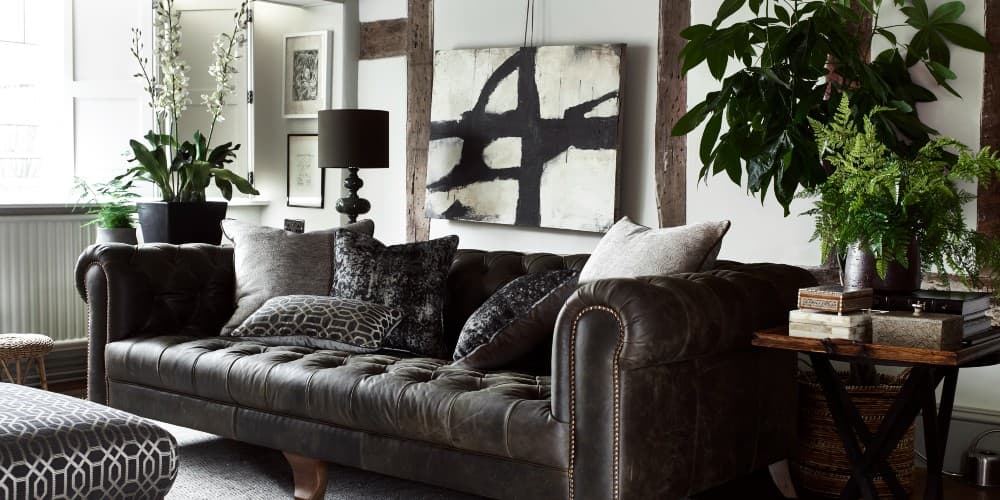 At Taskers of Accrington, our selection of Chesterfield sofas ranges from classic designs from brands like Tetrad Harris Tweed, all the way up to the more modern scatter-back styles from popular suppliers like Alexander & James. These are all available at the very best prices here, and we're proud to be a trusted UK distributor for these leading brands.
We've got more than 50 years of experience behind us supplying our customers with some of the finest interior furnishings available, so you can always count on us to provide you with everything you need for a complete home solution. If you've got any questions, or you need any help, just give us a call on 01254 236262. We're happy to help however we can!
---
Stay up to date with the latest trends, sales, competitions and more by following our social media pages: