We're well into the season of the Aquarius, the free-spirited and independent star sign which is notorious for being original and organised. So let us help your space reflect that.
The colours which best represent this sign are shades of blue, grey and silver. These are great colours that complement the smart and savvy nature of the Aquarius. We recommend a neutral-toned living room with a contrasting blue sofa to emphasis the social hub of the home.
Since the Aquarius is a social butterfly, making the sofa the focal point of the living room is an ideal way to stylise the space. Make it as comfy as possible by adding throws and cushions, because your friends will need that extra support aside from your shoulder to cry on.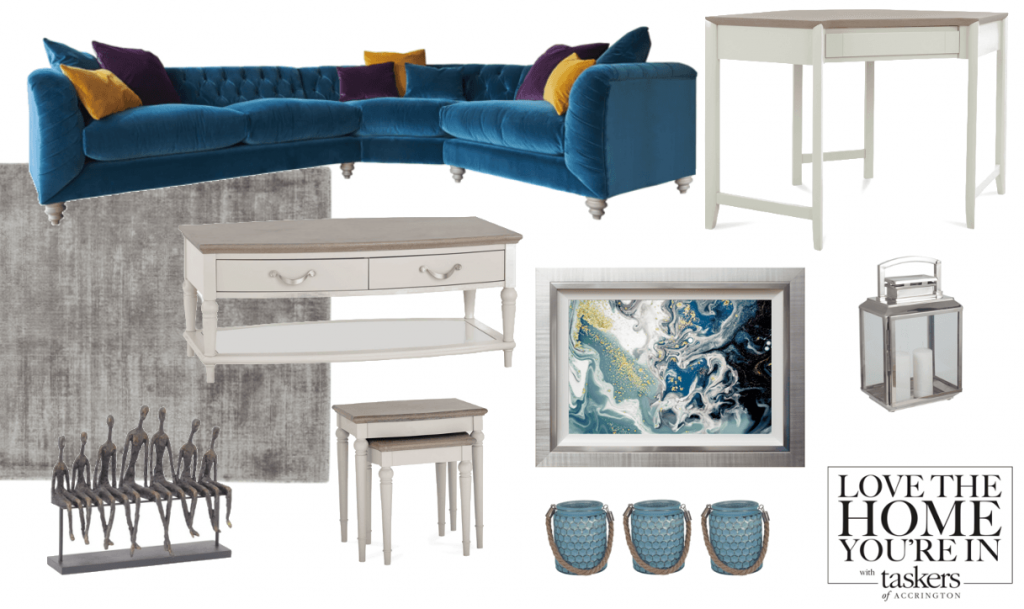 Organisation is key. An on-the-go Aquarius needs plenty of storage space. Consider coffee tables with drawers, spacious bookshelves and even a corner desk so you can easily tuck away clutter or work on your creative side while you're at home.
As much as an Aquarius likes to entertain guests, they also love alone time. Keep hurricanes and lanterns dotted around the living room, ready to light and set a relaxing atmosphere. This is a great way for an Aquarian to destress from a day spent listening, working and pondering social issues.
Finally, find a standout piece of art to compliment your sofa. Since this sign is known as 'the water bearer', take that sentence literally. An aquatic scene always looks serene and eyecatching.
---
Stay up to date with the latest trends, sales, competitions and more by following our social media pages: