October is a month where we immerse ourselves into autumn and look towards Halloween. The chill in the air begins and we're reminded not only of the beauty of nature but that we have to start keeping ourselves warmer. Welcome, Wool Week!
Wool Week is a celebration of the British wool industry who provide the cosy, comfortable material we regularly use in everyday life. From our fluffy jumpers to our soft carpets and even inside the beds we sleep on. Read on and let us show you our very best products that incorporate Great British wool.
Living
Tetrad Harris Tweed is a striking collection of Tetrad sofas that uses handwoven cloth made from pure virgin wool crafted, dyed and spun by skilled Islanders only in the Outer Hebrides of Scotland.
Harris Tweed has become a beloved name in the fabric industry, its unique process ensures that only the best materials are produced for their sofas and chairs. We love how these sofa collections immediately transform any average living room into a cosy family destination.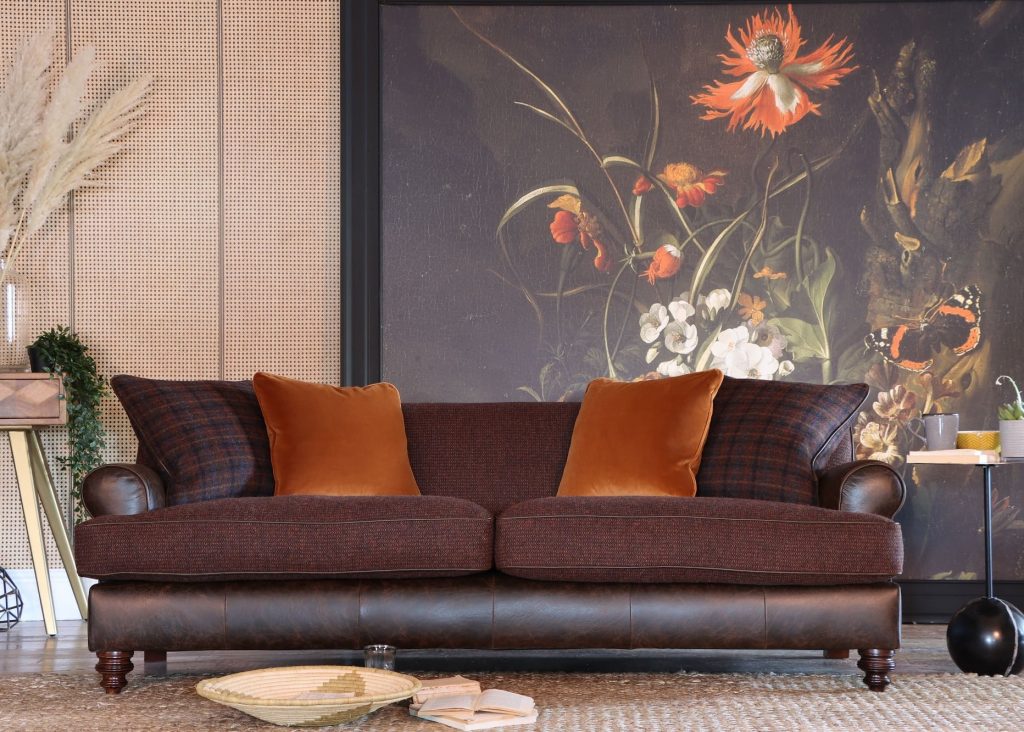 Pictured: Tetrad Harris Tweed Nevis Sofa
Flooring
Axminster has over 250 years of carpet crafting experience and most of the wool used in their exquisite collections is sourced locally. These wonderful woven creations are a popular fixture in everyday homes, hotels and Royal households and it isn't difficult to see why.
Ulster Carpets are manufactured close by in Blackburn and wool is a big fixture in their flooring ranges. Our particular favourites are the soft but resilient Queenstown and the eye-catching Watercolours range which is a fine blend of domestic comfort and style.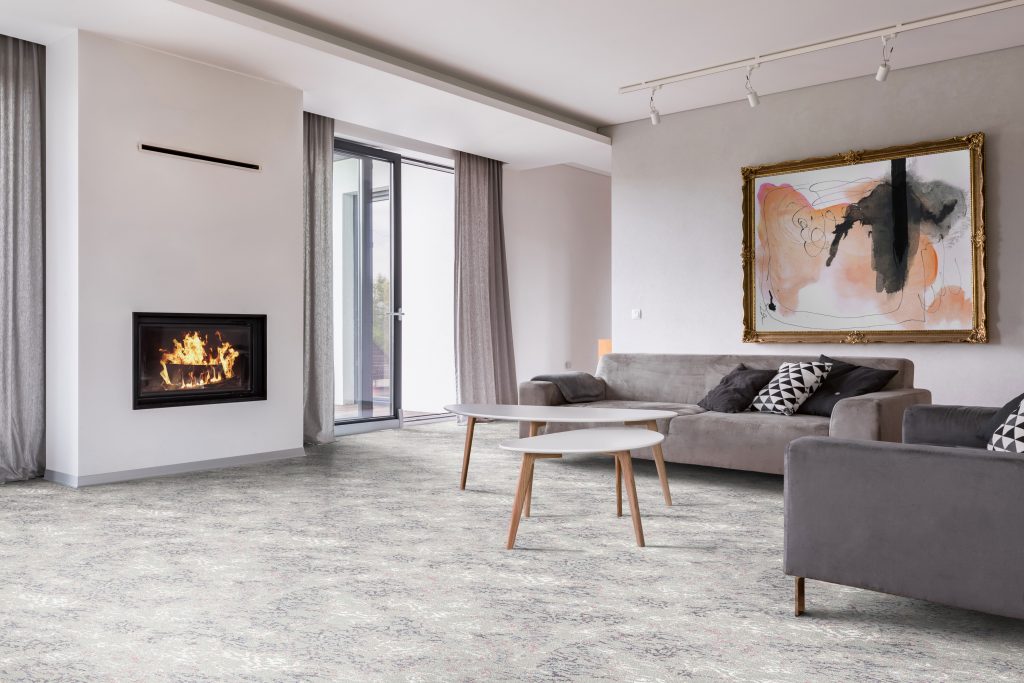 Pictured: Ulster Watercolours
Bedroom
Another brand loved by the Royal family is Harrison Spinks. This premiere bed making company manufactures exquisite mattresses that are known and adored all around the world and homegrown wool is the key ingredient as to why they are so comfortable.
The sheep used to stuff Harrison Spinks Mattresses with sumptuous wool are reared on their 300-acre farm located in North Yorkshire, which also produces other natural materials that are used in their products.
Accessories
These beautiful handmade cushions from Voyage Maison use British wool in their intricate designs and are wonderfully woven with care. They're impossibly homely and uplift any interior thanks to the warm wool materials used. Choose these embroidered works of art and embrace something quirky to liven up the mood.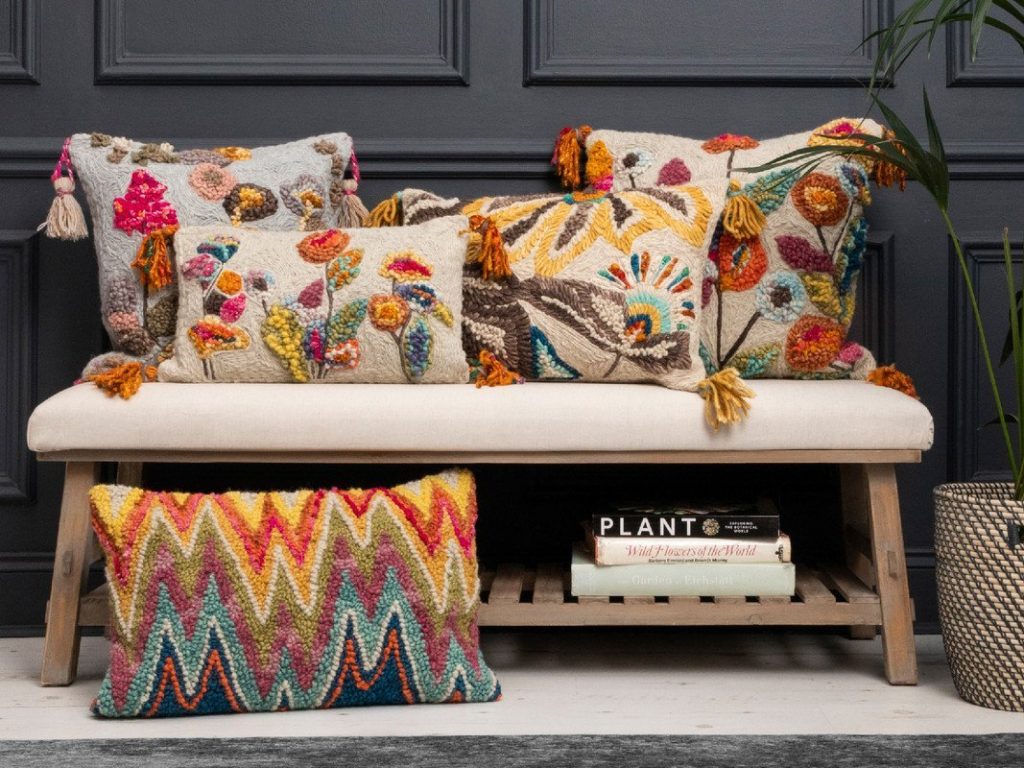 Pictured: Voyage Maison cushions, including Pippa and Emery
---
Stay up to date with the latest trends, sales, competitions and more by following our social media pages: