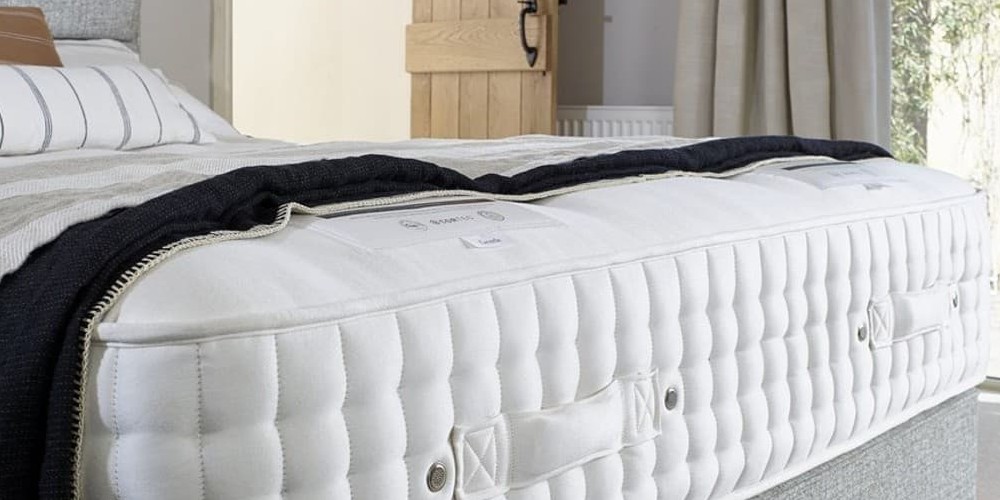 Our selection of pocket sprung mattresses are designed to provide superb comfort and support. Whether you prefer a firm feeling mattress or a softer feel with a sumptuous pillow top, there's plenty to choose from here at Taskers of Accrington. But why choose a pocket sprung mattress? Well, we're here with our handy little guide to give you all the information you need to know before you purchase a pocket sprung mattress.
What is a pocket sprung mattress?
Essentially, these are mattresses that are filled with individual springs that are enclosed within a fabric pocket (hence the name - all pretty self explanatory!). Each spring only reacts to the pressure applied to that specific area, which results in a greater level of personal support. Plus, pocket springs don't move as a unit, unlike more traditional open coil mattress springs. Due to the positioning of the springs, and their ability to move independently of one another, pocket sprung mattresses afford you a range of benefits.
Benefits of pocket sprung mattresses
Pocket sprung mattresses are absolutely ideal if you share your bed with a partner who's of a different weight, and if you're prone to tossing and turning in the night. The individual springs also offer a range of other benefits including:
Exceptional comfort and support
Consistent firmness across the mattress night after night
Complete support for your body while you sleep
Soothing pressure relief for your joints
Supports spinal alignment, meaning you can sleep in any position you like!
The marriage of firm support and precise responsive makes them perfect for people of all shapes and sizes.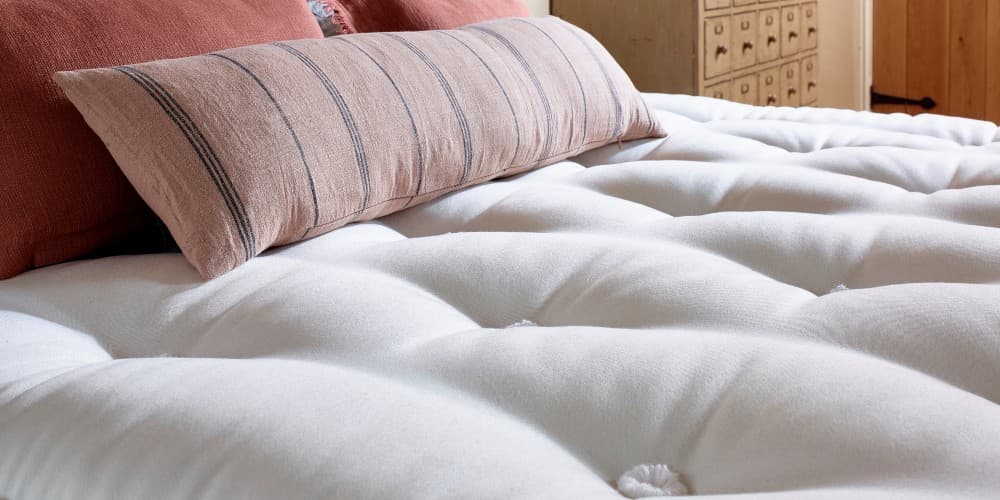 Are more pocket springs better?
Generally speaking, we'd definitely say that pocket sprung mattresses are the ideal choice if you're looking for a comfy, supportive mattress to sink into at the end of a long day. One thing to remember when looking for the right mattress though, is that more springs doesn't necessarily mean more comfort, but they certainly contribute. Thankfully, the number of springs in a mattress is normally displayed in the mattress name. For example: Harrison Spinks Bluebell 5750 Mattress.
The amount of springs usually plays a part in determining the overall firmness of the mattress. However, the springs comprise only one part of the mattress, on top of the springs you also have the comfort layers (memory foam or natural fillings) which will also have an impact on the overall feel of your mattress. The key thing to remember is that the greater the density of pocket springs, the more support your body weight will receive. In short, the more springs loaded into your mattress, the greater level of response to your individual movements you'll get as you sleep.
As far as a comfy nights sleep is concerned, nothing quite compares to a luxurious pocket sprung mattress. The individually responsive springs make it a unique, responsive mattress which blissfully welcomes you home after a long day.
Here at Taskers of Accrington, we stock a range of high quality pocket sprung mattresses from some of the country's leading brands like Hypnos, Harrison Spinks and Highgrove Beds. We offer perhaps the most exciting home furnishing shopping experience in the north west. Our newly refurbished showroom includes themed displays and room sets showcasing lounge and dining furniture, an expanded bedroom furniture studio and brand new lighting and home accessories departments.
If you have any questions regarding any of our fantastic pocket spring mattresses, feel free to get in touch by calling us on: 01254236262, or emailing us at sales@taskers.com. Our friendly team of in-house experts are always happy to help!
---
Stay up to date with the latest trends, sales, competitions and more by following our social media pages: