Welcome to the future. Gone are the days of your typical four straight legged, wooden top tables, now it's all about embellishing your dining room with a grandiose statement piece .
Here are some of our top picks for a modern table that is sure to wow your dinner guests and most certainly be a conversation starter.
A Danish Dream
An adjustable high rise table is ideal for a family setting. Enjoy breakfast in the high bar mode of the innovative Skovby SM30 lower the height for the kids to use as an activity desk and then serve a regal dinner with the extended setting in a medium height; all made functional due to the rechargeable battery for ease of use.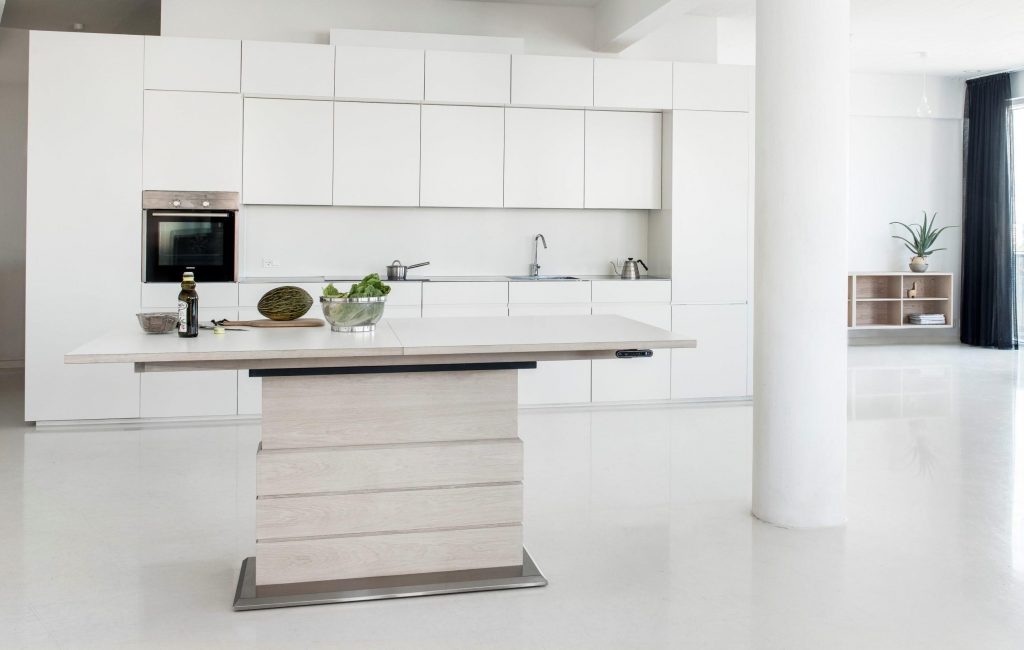 The Transformer
The peak of functionality, the Skovby SM101 boasts an eclectic and practical design. It saves space by starting off as a compact side table; with two lift-up leaves and a reversible top. Then watch it transform into a table for three or a table for six.  There's also a hidden drawer that comes in handy for storing wine bottles for those extra special occasions.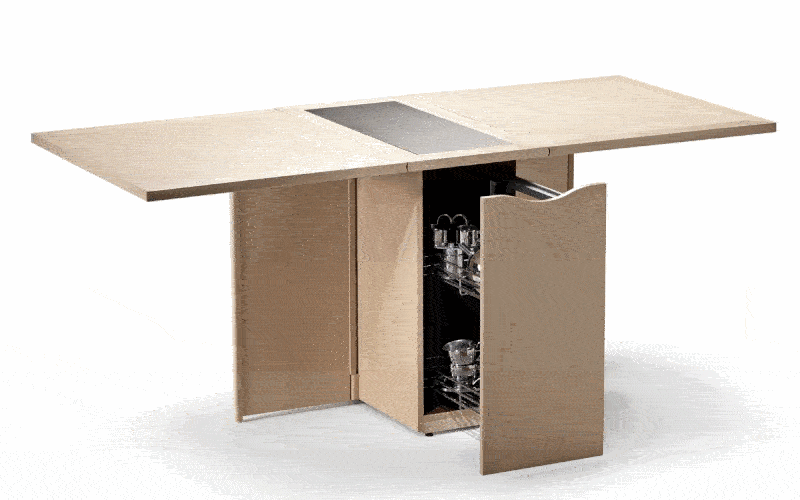 Weirdly Wonderful
A unique aesthetic that is contemporary in every way. The sturdy glass top of the Tom Schneider Swirl Dining Table allows you to appreciate the incredible rolling curves of the base; delivering practical and chic style.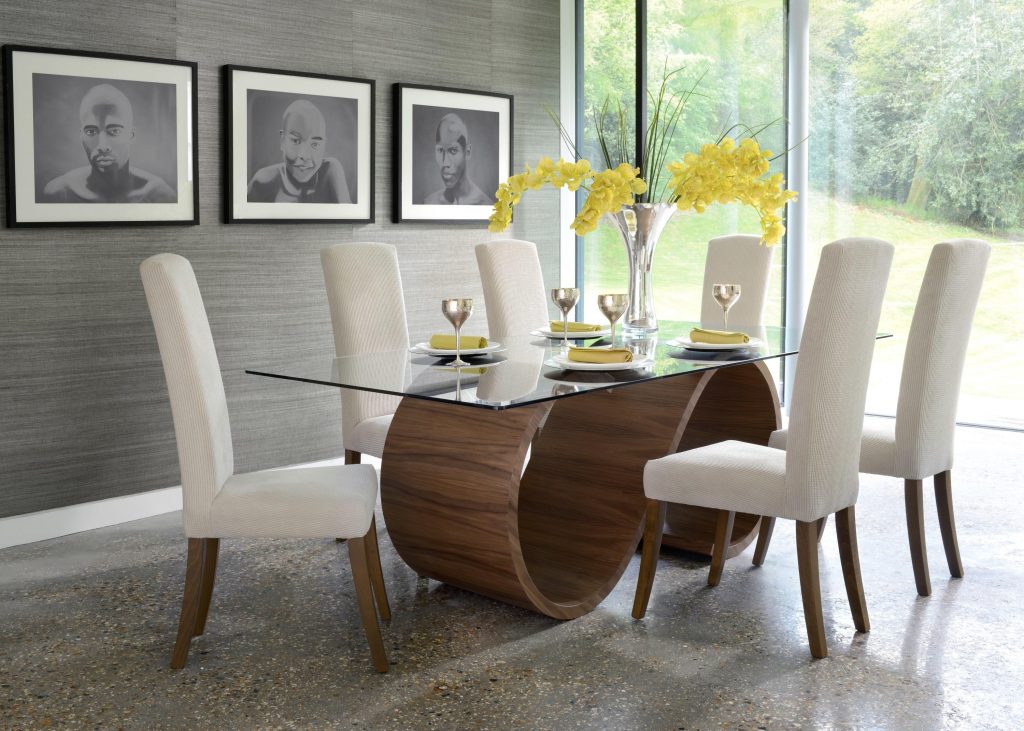 Brave the Wave
Be in awe of the gravity defying shape of the Tom Schneider Crest Dining Table formed using a single piece of wood to give an uninterrupted grain for that natural effect. It's made to make an impact. Opt for a glass top (as pictured) or simply the wood top on its own.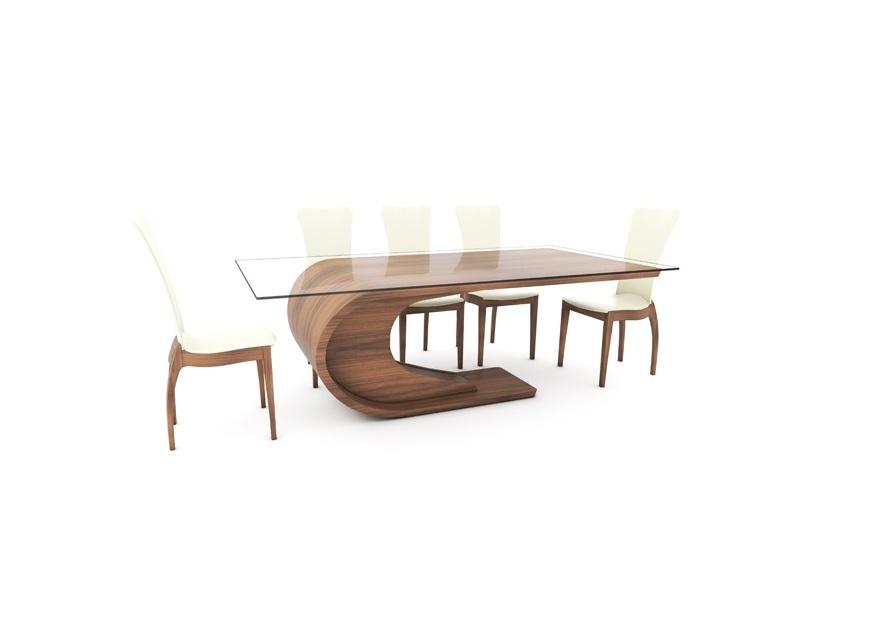 Chunky but Funky
Industrial style with a vintage twist, the Arlo Dining Table has an alluring block design with its welded iron legs and a smoked oak finish. There are even coordinating chairs and benches from the Arlo range that complete the shapely look.
Abstract Dining
The Kesterport Westwind Dining Table is an architectural masterpiece that isn't just a table, it's a work of art. This sculpture uses geometric lines on the stainless steel pedestal to reflect the light and open up a dining space.
Gorgeously Geometric
Nothing says "statement piece" than the Harlow Star Leg Dining Table. It's hard to take your eyes off the angled metal base, which is a functional approach to ensure no one is stuck with that pesky table leg in the way.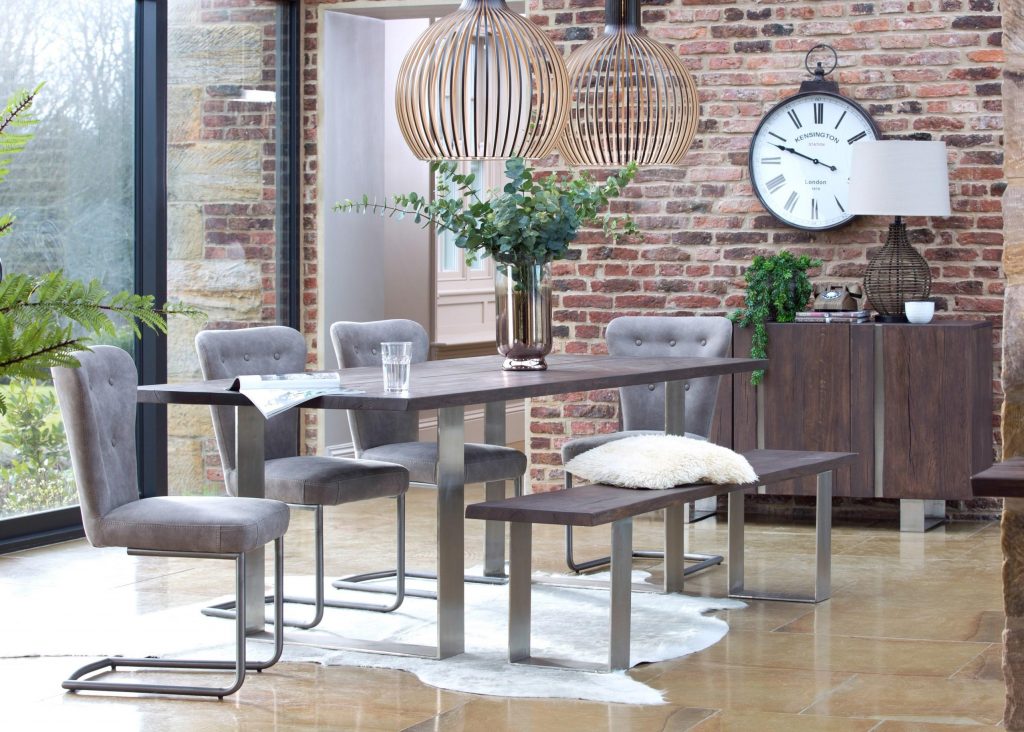 ---
A dining room should always be a focal point in the house, after all, it is the place where the family eats and where house guests at party's congregate, so give them a show and embrace the quirkiness these tables have to offer.
For our full range of dining room furniture, head to our website - there really is something for everyone.
Be sure to keep updated with our other home ranges, sales, competitions and much more by following our Facebook, Instagram and Twitter pages.