From Only
£1,579.00
RRP
£1,968.00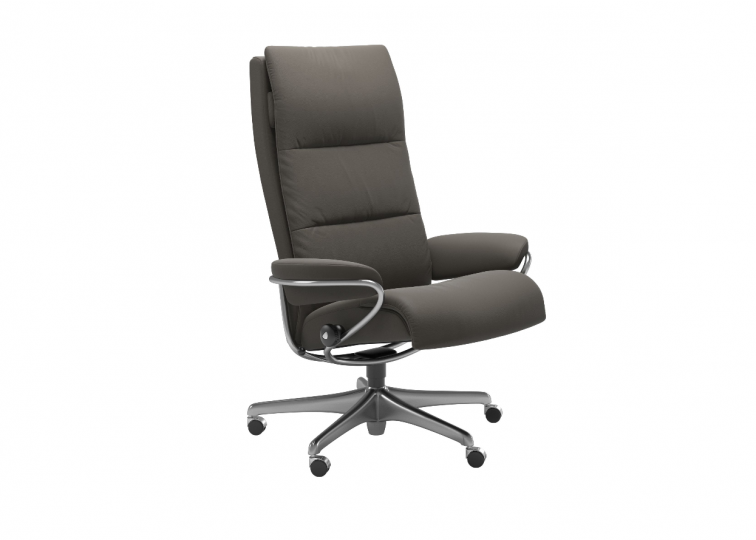 Shop Safely at taskers of Accrington
Product Information
Downloads

Stressless Office Chairs
Stressless Tokyo Office Chair
If you're spending the bulk of your days in an office, you deserve the very best and there's nothing better than the Stressless Tokyo Office Chair.
Resilient padded seats and an ergonomic shape are designed to keep you entirely supported for hours on end. Customise your new office chair in a wide range of supple leather and soft fabric covers.
The Tokyo Chair sits on a wheeled chrome base for easy manoeuvrability to help you get from the filing cabinet to the desk with ease.
Shown In: Paloma Metal Grey Leather
Dimensions
Height (cm): 120.0-127.0

Width (cm): 80.0

Depth (cm): 70.0

Technical Specification

Height extends from 120-127cm (Seat Height: 49-56cm)

Seat height: 49.0 - 56.0cm
Seat depth: 47.0 cm
Need to know
Shop Safely at taskers of Accrington
More reasons
To shop at taskers of Accrington