From Only
£679.00
RRP
£833.00
Shop Safely at taskers of Accrington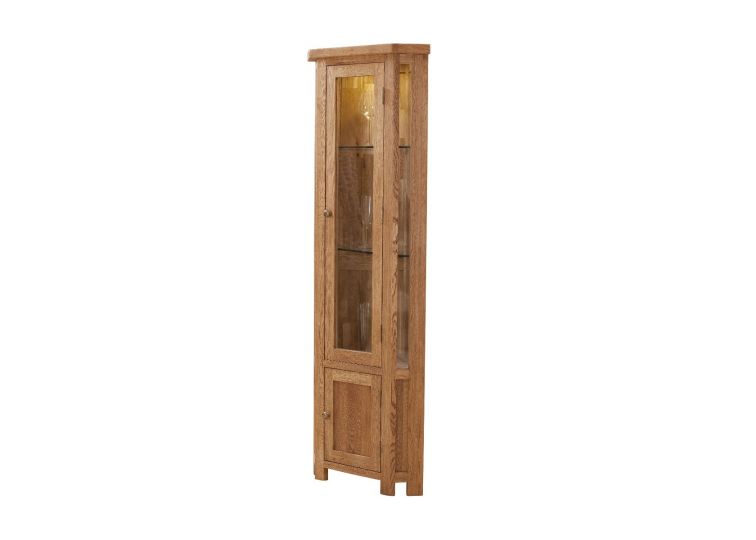 Shop Safely at taskers of Accrington
Product Information
Montana Corner Display Cabinet
Let the Montana Corner Cabinet into your home and with it, introduce a stylish storage unit that your living or dining room will love.
It's beautifully crafted with natural oak with just a brushed oil finish to enhance the beauty of the wood grain.
It's a striking piece for making your house feel more like home.
Dimensions
Height (cm): 180.0

Width (cm): 65.0

Depth (cm): 44.0

Technical Specification

Rounded corners

Made using American Oak
Need to know
More reasons
To shop at taskers of Accrington