From Only
£829.00
RRP
£1,184.00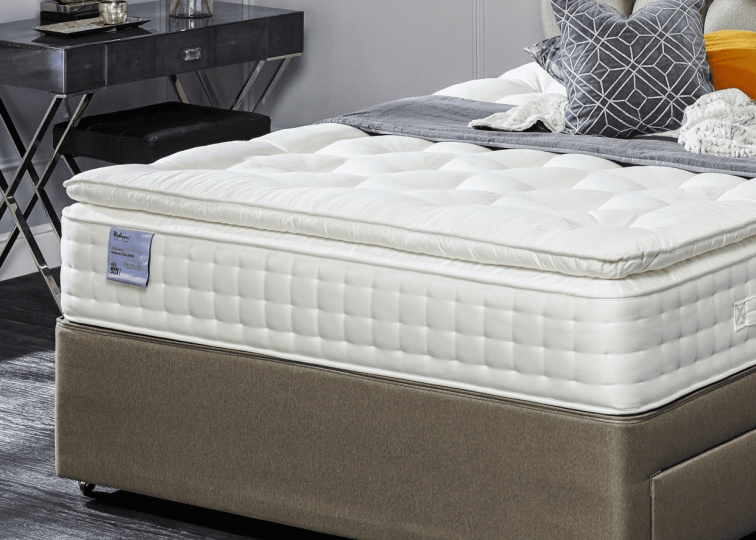 Shop Safely at taskers of Accrington
Product Information
Relyon Dreamworld Ullswater Natural Silk 2900 Mattress
The Relyon Dreamworld Ullswater Natural Silk 2900 is one of Relyon's most luxurious mattresses. With a combined spring count of 2900 and a sumptuous pillow top layer, it provides sublime comfort and excellent full body support. 
2900 Pocket Springs Pocket springs move independently of each other to provide individual and tailored support to each sleeper. The springs follow and support your body shape and weight. 
Pillow Top Layer A soft comfort layer above the mattress features mini pocket springs that shape to the contours of your body 
Silk Layer Silk is super soft, strong and absorbent so not only does it add extra comfort, it improves the mattress's durability and helps to keep the mattress fresh and dry 
Cashmere Layer Historically regarded as the softest natural hair, cashmere adds exquisite comfort
 Cotton Rebound Layer Cotton developed with responsive rebound properties works with the pocket springs to provide a comfortable feel 
The mattress's fillings are secured in place using the traditional method of hand tufting and 3 rows of hand side stitching. The mattress has a Belgian damask cover which provides a soft and comfortable sleeping surface.
Dimensions
Height (cm): 31.0

Width (cm): 90.0

Depth (cm): 190.0

Technical Specification

No turn mattress but regular rotation from head to toe will prolong the life of the mattress

Mattress only, divan base and headboard not included
Layers of silk, cashmere and cotton blend
2900 pocket springs (combined count of standard and mini pocket springs)
Pillow top layer with mini pocket springs
Need to know
Shop Safely at taskers of Accrington
More reasons
To shop at taskers of Accrington