Alf Italia Ferrara Living and Dining Display Cabinet with LED Lighting
Add to Wish List
From Only
£1,299.00
RRP
£1,614.00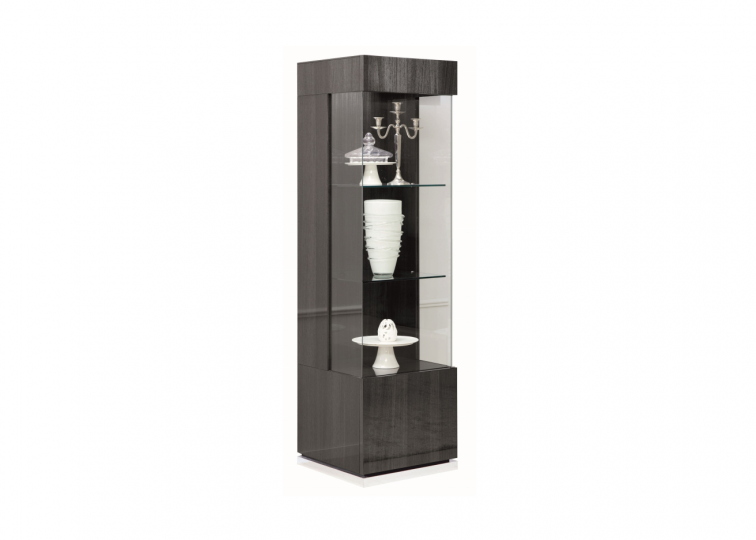 Shop Safely at taskers of Accrington
Product Information
Alf Ferrara Living and Dining Display Cabinet with LED Lighting
The Alf Ferrara Display Cabinet with LED Lighting is a glamorous piece of furniture built from high gloss Koto veneer and glass with a chrome door handle.
The display cabinet features soft LED lighting to further show off your display pieces.
Below the three shelves is cupboard space which is ideal for your less decorative items.
Dimensions
Height (cm): 190.4

Width (cm): 53.5

Depth (cm): 52.7

Technical Specification

High gloss Koto

Chrome pulls and feet
Chic grey colour
Need to know
Shop Safely at taskers of Accrington
More reasons
To shop at taskers of Accrington