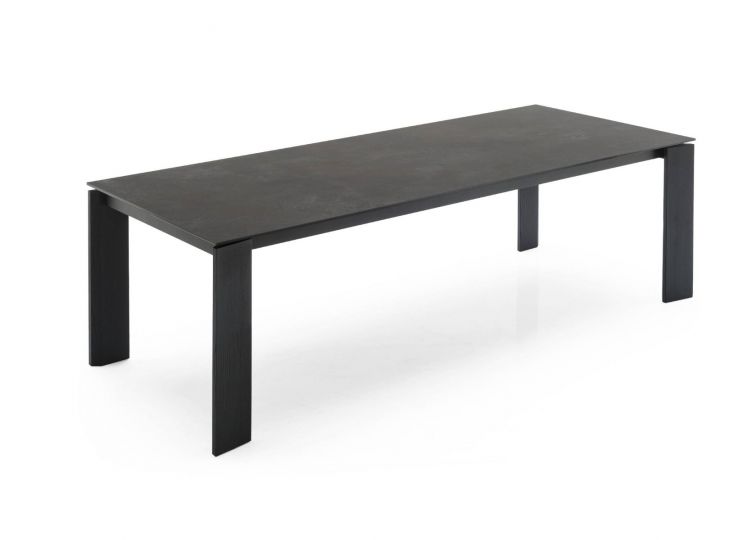 Shop Safely at taskers of Accrington
Product Information
Downloads

Calligaris Dining Tables
Calligaris Boulevard Extending Dining Table
Don't you ever get annoyed when you extend a dining table and someone is always stuck with that pesky leg in the way? Calligaris have made sure you'll no longer suffer from that situation as their bold Boulevard Extending Dining Table has modern functionality combined with refined Italian style.
The frame is beautifully constructed, with the tabletop looking as though it hovers above the base and legs in an impressive illusion.
As well as being easily able to accommodate your dinner guests, you can feel at ease knowing the glass-ceramic table top is the ideal choice for assuring high-resistance against scratches, impacts, heat shock and spills.
Dimensions
Height (cm): 76.0

Width (cm): 180.0

Depth (cm): 100.0

Technical Specification

Select your metal colour for the legs

There are five exquisite glass-ceramic colours available
Choose from a small or large size table
Need to know
Shop Safely at taskers of Accrington
More reasons
To shop at taskers of Accrington