Calligaris Boheme Tall Chair is available to buy in increments of 2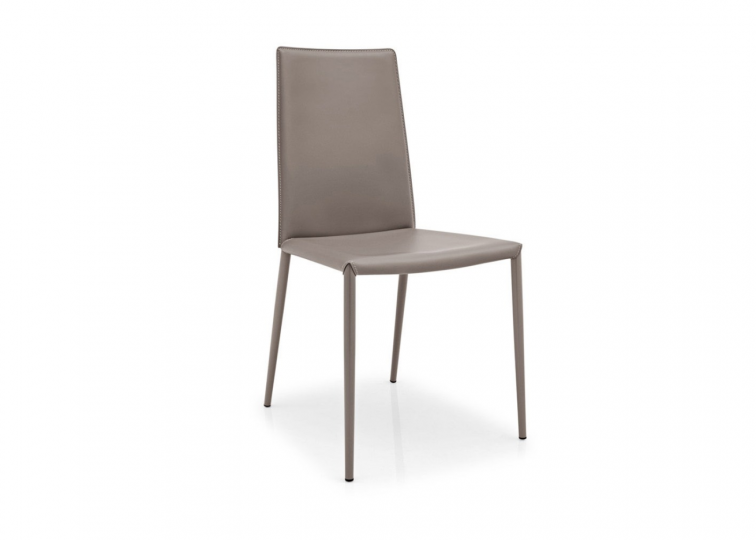 Shop Safely at taskers of Accrington
Product Information
Calligaris Boheme Tall Chair
The seat and backrest of the Calligaris Boheme Tall Chair are covered in a regenerated leather - a material made from leather and other natural fibres and finished like thick leather - while the tapered legs are in steel tubing.
The attention to design of the lines can be seen also in the chromatic consistency between the frame and the contoured seat. The exposed seams further enrich the chair.
We suggest it for furnishing the dining room, study or restaurant. The leg colour of the Boheme chair have been chosed to match the seat leather. Choose it in the combination you prefer.
Shown In: Regenerated Leather Taupe
Dimensions
Height (cm): 90.0

Width (cm): 48.0

Depth (cm): 52.0

Technical Specification

Covered in regenerated leather

Chair leg colour matches the seat colour for consistency
Perfect for a dining room, study or restaurant
Minimum order quantity: 2
Need to know
Shop Safely at taskers of Accrington
More reasons
To shop at taskers of Accrington