From Only
£2,799.00
RRP
£3,492.00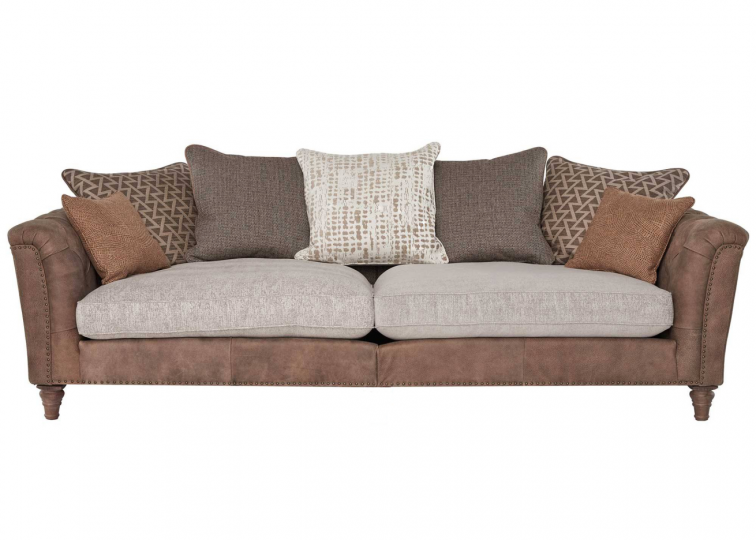 Shop Safely at taskers of Accrington
Product Information
Explorer Extra Large Mixed Sofa
The Westbridge Explorer Extra Large Mixed Sofa makes a grand addition to any home from its warm brown and soft grey colour tones to the buffed leather effect finish.
This sofa is complimented by 100% dequilled duck feather pillows and blown fibre seat cushions that sit atop a seasoned hardwood frame for a delicate mix of comfort and support.
Shown In: Pillow Back Pappon Elephant Leather
Dimensions
Height (cm): 93.0

Width (cm): 244.0

Depth (cm): 105.0

Technical Specification

Feet: Vintage grey hardwood

Pillow back: 100% duck feathers
Seat Cushions: High branded fibre filled
Frames: Hand-picked solid hardwood
Scatter back cushions: 100% duck feathers
Seat suspension: High tensile zig-zag, sprung front edge.
Need to know
Shop Safely at taskers of Accrington
More reasons
To shop at taskers of Accrington