From Only
£1,179.00
RRP
£1,596.00
Shop Safely at taskers of Accrington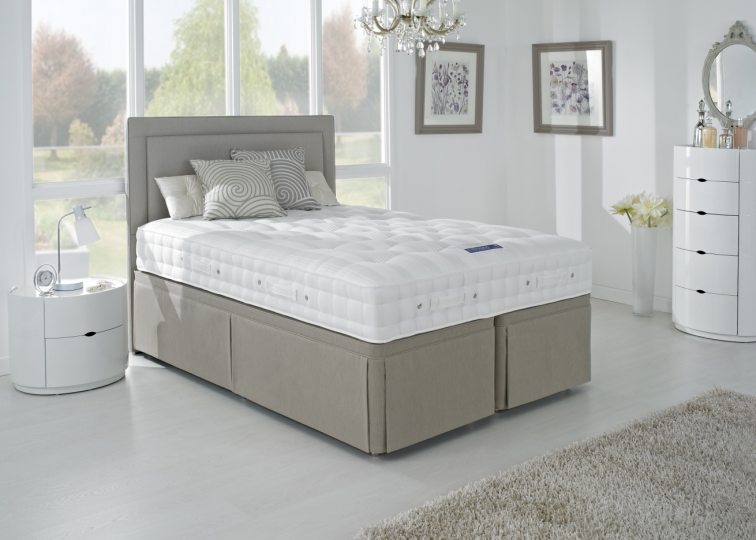 Shop Safely at taskers of Accrington
Product Information
Hypnos Orthocare 12 Divan Bed
Enjoy the ultimate in supportive comfort with the Hypnos Orthocare 12 Divan Bed. The luxury pocket sprung mattress is designed and made using traditional techniques combined with the latest technology to help you achieve the most restful and energizing sleep possible.
The mattress features a zoned ReActiveTM 12 pocket spring system, where every spring has 12 active turns and can respond to your bodyweight and shape independently of each other. This is ideal for couples sharing a bed because you are less likely to be disturbed by your partner's movements.
To regulate body temperature, the mattress is upholstered with layers of soft breathable wool, alpaca, cashmere, hand-teased hair, latex and eOlusTM so you are less likely to wake up during the night due to being too hot or cold.
The Hypnos Orthocare 12 Divan Base is available with a choice of storage options:
4 side drawers – Two standard sized drawers on each side which take up the full length of the bed
2 continental drawers and 2 side drawers – 1 standard sized drawer and 1 smaller drawer on each side of the bed. Ideal if you want to place bedside tables next to the bed and still have access to the drawers 
2 side drawers – 1 standard sized drawer at the bottom end of each side of the bed
2 side drawers single divan - Two standard sized drawers on one side of the bed. Ideal if you wanted to place the bed against a wall. Only available on single bed.
Super Storage Divan Base - Ottoman style base - provides the maximum amount of storage space
Full Hideaway - The base is left as an open cavity which is concealed behind beautifully upholstered valances 
Hideaway/2 Drawer  - Half of the space is left as an open cavity covered by an upholstered valance. The other half is drawered storage
Hideaway/1 Drawer - Open cavity storage covered by an upholstered valance on one side of the bed and 1 drawer on the other side of the bed
Dimensions
Height (cm): 63.0

Width (cm): 90.0

Depth (cm): 190.0

Promotion Text: SUMMER SALE - KINGSIZE UPGRADE

Technical Specification

Please note: Super-king size bases are split from top to bottom, double and king size bases are split from side to side

No turn required
Platform Top divan base
Pillows pictured not included
Headboard sold separately
Need to know
More reasons
To shop at taskers of Accrington