From Only
£579.00
RRP
£705.00
Shop Safely at taskers of Accrington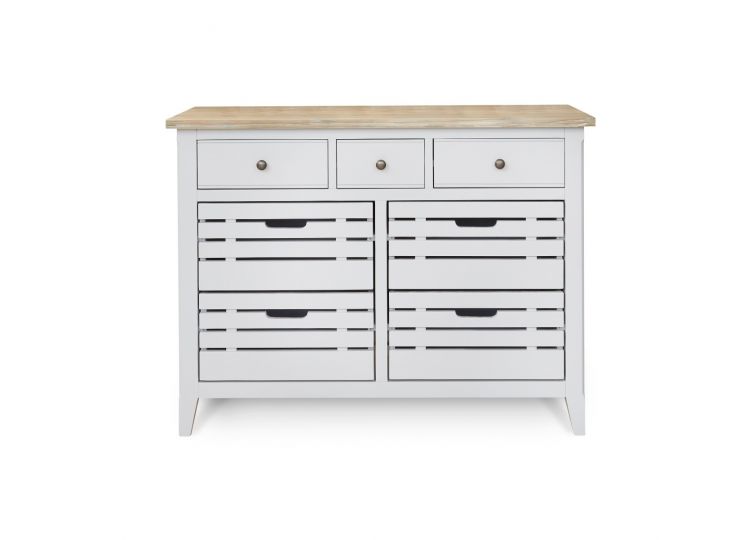 Shop Safely at taskers of Accrington
Product Information
Baumhaus Signature Grey Small Sideboard
The Baumhaus Signature Grey Small Sideboard has a pale grey paint finish and a lightly distressed exposed wooden top.
Instead of cupboards, the Sideboard has four spacious crate style drawers which give the sideboard an unusual look.
The sideboard also has 3 more traditional looking drawers across the top with bronze drawer handles.
Dimensions
Height (cm): 80.0

Width (cm): 110.0

Depth (cm): 48.0

Technical Specification

Distressed bronze hardware

Grey painted finish
Hand-distressed exposed wooden tops
No assembly required
Internal dimensions of two large drawers: H13 x W34 x D33 cm
Internal dimensions of small drawer: H13 x W23 x D33 cm
Internal dimensions of crate style drawers: H22.5 x W45 x 33 cm
Built from solid wood throughout
5 year manufacturer's guarantee
Heavy duty packaging
Need to know
More reasons
To shop at taskers of Accrington